'The Squirrels Might Be Friendlier Than The Locals': Yelp's Worst Reviews Of Boston
03:20
Play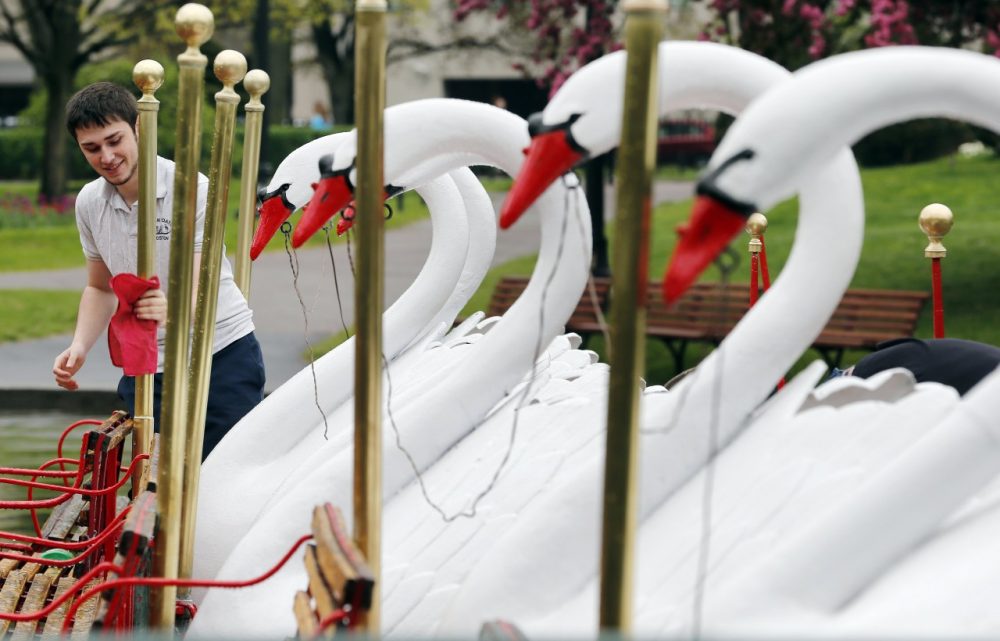 This article is more than 6 years old.
Boston has called itself "the Hub of the Universe." That's a pretty big boast, but even so, there's a lot to love about this town.
And a lot that we love to hate.
Seems that our friends at public radio station KUT in Austin, Texas feel the same way about their city. They recently put together a dramatic reading of bad Yelp reviews of some of Austin's most beautiful and popular places.
Which got us wondering, have people been grousing about Boston's top destinations? And it turns out, they have.
Read by WBUR staff. Produced by Radio Boston interns, Virginia Marshall and Sarah Herman.
The Esplanade
"No public wifi, no places to urinate and not enough ducks."
"The Charles is that annoying bit of water off to the right of Storrow Drive. If that dumb river wasn't there, we could have like a big five-lane street all the way through Boston! Imagine that!"
"Why did I come here again? Oh yeah, to enjoy the searing, insufferable sunlight, urinate myself, and die of boredom while analyzing the audacity of a far unfulfilled duck quota."
Boston Common
"This place is alright. There're lots of creepy people hanging around during the colder months, but if you're one of those people, it has it's advantages."
"The squirrels here might be more friendly than most Boston locals."
Boston Public Garden's Swan Boats
"You're right out in the baking sun on these boats with the water gleaming back at you. I think I got skin cancer just using these things."
"The water is like six inches deep. Don't feed the ducks or you'll go to jail."
"The seats were uncomfortable, you are packed in with a bunch of people you could care less about and the water kind of smells."
Walden Pond
"There's really only one thing wrong with Walden... humans."
"Walden isn't much different than any number of hundreds upon hundreds of ponds around here. However, when you add the whole Thoreau angle to it, it acts like a magnet to every gray bearded ultra liberal fruit loop in the state."
"When we got out of the cars, it smelled like a Denny's dumpster exploded, or perhaps a whale died next to the car. I have never seen so many people gag without being able to find the source of it."
"Thoreau is without a doubt rolling in his grave."
If you've got some witty take-downs of some of your favorite or least favorite places in Boston, post them in the comments section:
This article was originally published on July 10, 2014.
This segment aired on July 10, 2014.