'Rory Flynn' Dives Deep Into Boston's Drugs, Cops, Corruption In 'Third Rail'
13:49
Play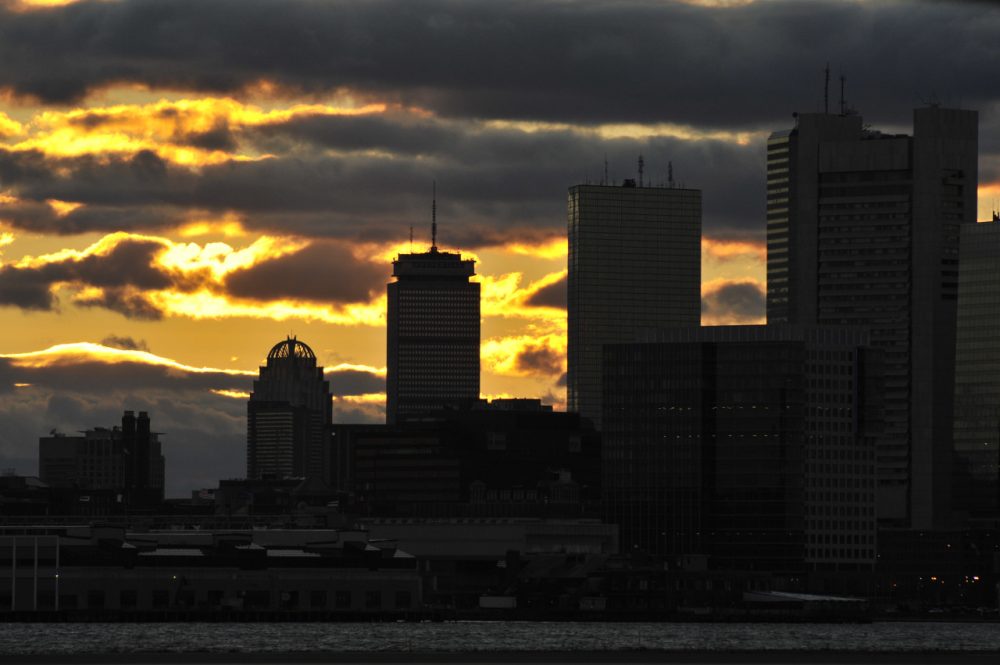 This article is more than 6 years old.
Boston is no stranger to crime stories, both real and imagined. The city was captivated by the trial of mobster James "Whitey" Bulger when testimony by both gangsters and cops revealed the way this small city can breed big criminal gangs and colorfully corrupt politics.
All of which is rich material for novelists. Rob Parker, Dennis Lehane and many more have mined Boston's tangle of neighborhoods, dark alleys, dive bars and tribal loyalties for fictional crime stories of their own.
Now, add writer Stona Fitch to the list, who's created a tough, smart but deeply flawed hero — a Boston cop named Eddy Harkness. As Eddy's boss tells him, Boston is a town of "Brahmins and boyos, students and start-ups, numb-nuts and Nobel Laueates — all jammed together" in a world of "short summers and long grudges."
After being blamed for the death of a teenager, Eddie Harkness is in search of redemption — as well the source of a new designer drug that is wrecking havoc in the suburbs.
Guest
Rory Flynn a.k.a. Stona Fitch, author of "Third Rail," as well as four other novels. Founder and editor-in-chief of the Concord Free Press. He tweets @MrRoryFlynn.
More
The Boston Globe: 'Third Rail' By Rory Flynn
"It's been a hard fall for Harkness. As a promising rookie, he was plucked by an astute police commissioner to head up the city's experimental new drug unit, Narco-Intel. It was time, the commissioner told Harkness, to dig deeper in their fight against crime: 'Anonymizing networks, bitcoins, untraceable cell phones, drugs we've never heard of until they start killing people — if you can see the crime happening, it probably isn't that important.'"
Radio Boston: The Future Of Publishing: Giving Books Away?
"The Kindle, the iPad and e-books are part of a revolution that's shaking up the publishing industry. And one of the big life-or-death questions is, can publishing remain viable and profitable?"
This segment aired on July 15, 2014.