Tensions High As Patrick Offers Temporary Housing To Unaccompanied Minors
19:24
Play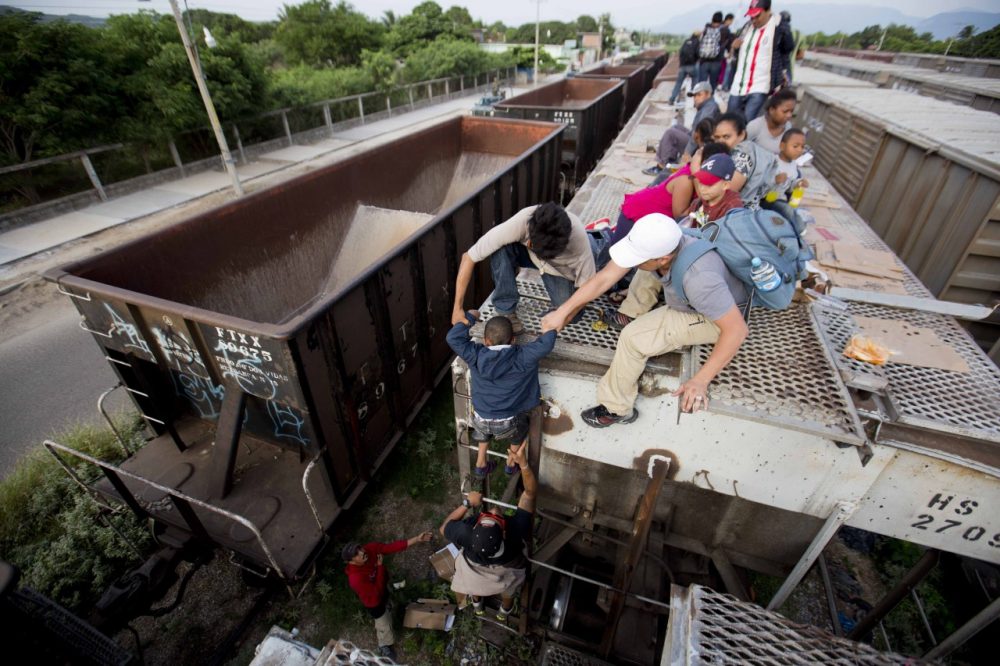 This article is more than 6 years old.
Gov. Deval Patrick has offered temporary housing to approximately 1,000 Central American unaccompanied immigrant children who've recently crossed the border and are currently in federal custody.
The governor pointed to Westover Air Reserve Base in Chicopee, and Camp Edwards in Bourne, as possible sites. However, Patrick says that no decision would be made without a public engagement process.
"When and if the federal government decides they want to use Westover there'll be plenty of time to engage," said Gov. Patrick Friday.
That wasn't enough to appease protestors. 100 people rallied against Patrick's proposal outside Westover Air Base and about 1,000 protesters gathered at statehouse this weekend.
The issue falls square in the nexus of three strong currents in American life — practical considerations about money, political conflicts and deeper philosophical considerations about how, when, and to whom, America extends its helping hand.
Guests
Jerry Ellis, Bourne selectman.
Sarang Sekhavat, federal policy director for the Massachusetts Immigrant and Refugee Advocacy Coalition.
Paul Pronovost, editor-in-chief of the Cape Cod Times. He tweets @PaulPronovost.
More
WBUR: 'Send Them The Hell Back': Emotions High On Housing Immigrant Children In Mass.
"The mayor of Lynn, Judith Kennedy, also weighed in: "There has been a movement to associate a questioning of the federal policies regarding unaccompanied minors to racism."
This segment aired on July 28, 2014.