Reducing Carbon Dioxide Emissions Takes Center Stage
25:01
Play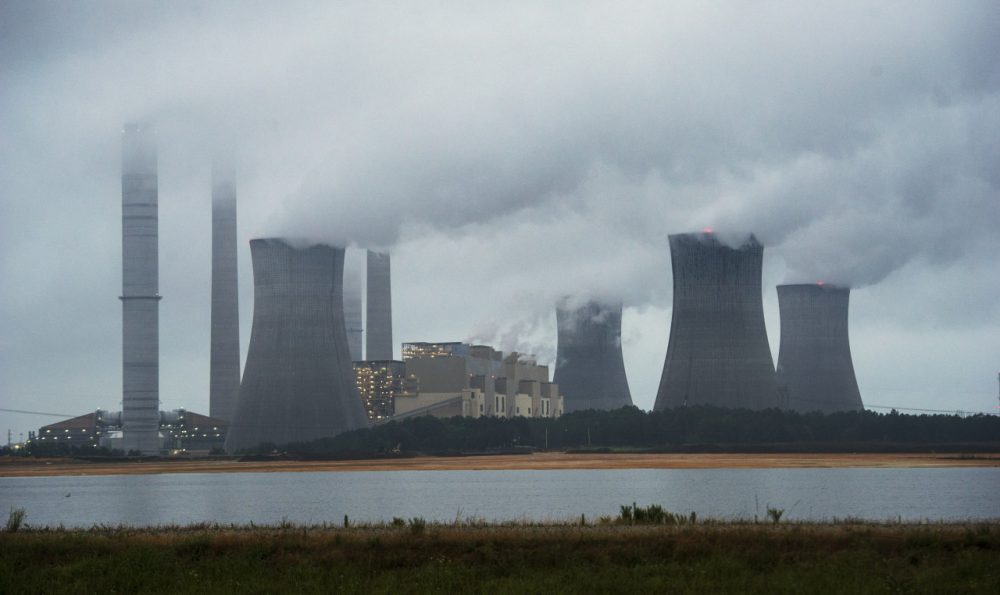 This article is more than 6 years old.
Three environmental advisers to Gov. Deval Patrick resigned this week in protest of policies they say hurt the state's goal of reducing greenhouse gas emissions.
Penn Loh, a lecturer on environmental policy at Tufts University, was one of them. He says the administration's support for building a natural gas pipeline that would cut across the state and a bill that would require utility companies to buy hydroelectric power from Canada undermines the state's environmental goals.
Meantime, lawmakers in Washington today are considering Maryland Congressman Chris Van Hollen's bill that would create a "cap and dividend" system to reduce carbon dioxide emissions.
The bill would require coal, oil and natural gas companies to buy permits for each ton of carbon in the fuels they sell. The money from the permits would be distributed to every man, woman and child in the United States with a valid social security number.
Guests
Penn Loh, lecturer and director of the masters of public policy program and community practice at Tufts University's Department of Urban and Environmental Policy and Planning.
Mark Sylvia, Massachusetts Undersecretary for Energy.
James Boyce, professor of economics at the University of Massachusetts, Amherst.
Gilbert Metcalf, professor of economics at Tufts University.
More
The New York Times: The Carbon Dividend
"From the scorched earth of climate debates a bold idea is rising — one that just might succeed in breaking the nation's current political impasse on reducing carbon emissions. That's because it would bring tangible gains for American families here and now."
Huffington Post: Protecting Our Climate And The Middle Class
"Our nation faces a number of critical challenges. Two of the most pressing are the need to address the economic costs and public health risks associated with climate change and to strengthen the middle class, so I'm proposing a solution to tackle both."
This article was originally published on July 30, 2014.
This segment aired on July 30, 2014.