The Future Of The Democratic Party And Tug Of Populism
25:31
Play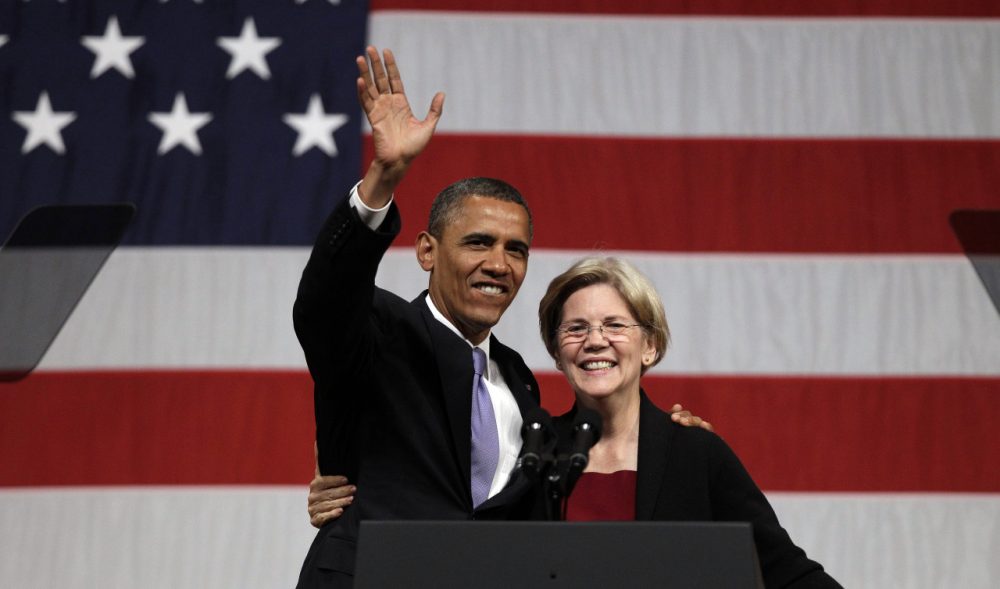 This article is more than 6 years old.
Has the Democratic Party lost its way and its soul? It has managed to win the White House in four out of the last six presidential elections and due to demographic changes, it may well have a lock on the office for many elections to come.
But some critics from the left say their party has made too many deals with the devil: subsidizing a massive health insurance industry instead pushing for publicly financed health care for all, talking about ethics in government but doing too little change a broken political culture, chasing Wall Street cash instead of truly progressive ideas and policies.
One Democrat and former adviser to President Bill Clinton, Bill Curry, argues that the party needs a populist uprising and the roots of that uprising may be in New England with the likes of longtime consumer advocate Ralph Nader, Massachusetts Sen. Elizabeth Warren, and Vermont Sen. Bernie Sanders, among others.
Guest
Bill Curry, former adviser to President Bill Clinton and a two-time Democratic candidate for governor of Connecticut.
Elaine Kamarck, professor at Harvard University's John F. Kennedy School of Government and a former staffer in the Clinton White House. She tweets @EKamarck.
More
Salon: My Party Has Lost Its Soul: Bill Clinton, Barack Obama And The Victory Of Wall Street Democrats
"Democrats today defend the triage liberalism of social service spending but limit their populism to hollow phrase mongering (fighting for working families, Main Street not Wall Street). The rank and file seem oblivious to the party's long Wall Street tryst."
This article was originally published on August 06, 2014.
This segment aired on August 6, 2014.