The Complexity Of Surgery In The Early 20th Century
14:18
Play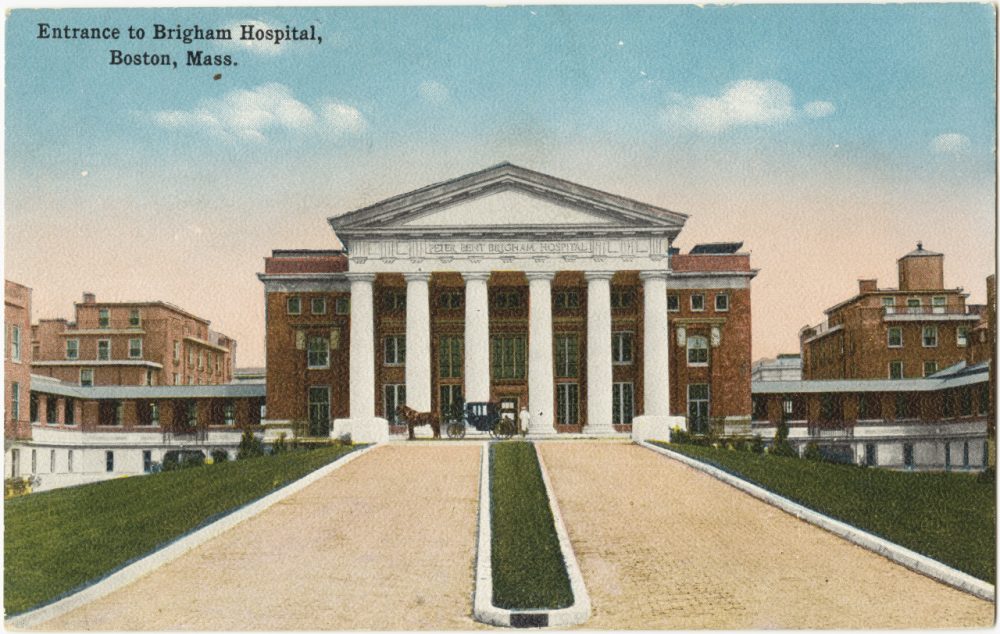 This article is more than 6 years old.
Director Steven Soderbergh's new series "The Knick" premiers this weekend on Cinemax. It stars Clive Owen, playing the irascible medical maverick, Dr. John W. Thackery.
On the show, Thackery is that character we know and love so well in medical dramas — the brilliant blowhard. And Soderbergh sets his series in the year 1900, at the Knickerbocker Hospital in New York, a facility whose mission was to care for the city's immigrants and poor.
That also happened to be the original mission of Boston's Brigham and Women's Hospital. Today, it's one of the world's premier health care and research hospitals, but back at the turn of the 20th century, it sought to treat needy Bostonians.
And the real stories the Brigham has to tell are as fascinating as anything you'd see on TV. Take the story of Mary Agnes Turner, a woman who was admitted for the first ever surgery at the Brigham in 1913. In Mary Agnes' story, you find the microcosm of the entire history of the art and science of surgery. The late Dr. Nicholas Tilney knew that history well.
Dr. Nicholas Tilney shared Mary Agnes's story with us back in 2011. Sadly, he died in 2013. But his passion for the history of medicine lives on in his book, "Invasion of the Body, Revolutions in Surgery."
More
Dr. Nicholas Tilney, longtime director of Brigham and Women's transplant service.
More
WBUR: Stick With 'The Knick,' A Medical Drama With Amazing Inventions

"The first impression of The Knick, the new 10-part drama series that begins this weekend on Cinemax, is that it seems derivative. It's about a maverick doctor played by Clive Owen who's rude to almost everyone around him — like the abrasive hero of Hugh Laurie's Fox series, House. He works at a hospital in a big city, in the shadow of bigger hospitals, fighting for attention and respect — like the doctors on St. Elsewhere. The title The Knick, in fact, is short for Knickerbocker Hospital, and is as derisive a nickname as "St. Elsewhere" was for Boston's St. Eligius."
Slate: How Accurate Is The Knick's Take On Medical History?

"The show's producers have emphasized their desire for historical authenticity and the great lengths taken to replicate surgical procedures with accuracy."
This segment aired on August 8, 2014.