Reflecting On The Life Of Executed New Hampshire Journalist Jim Foley
11:14
Play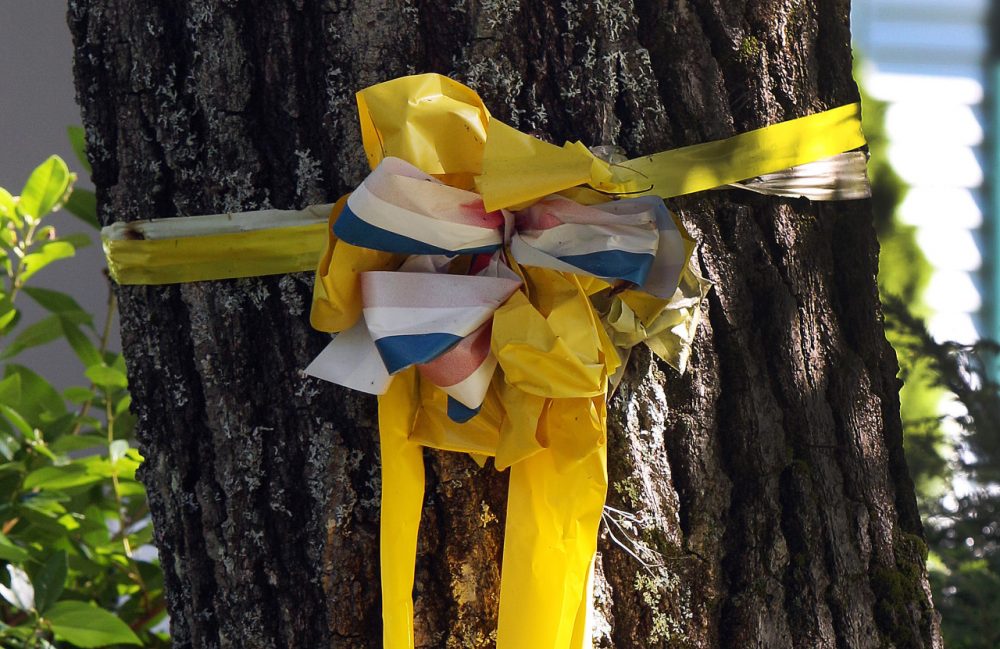 This article is more than 6 years old.
This is a day of great grieving for the family of journalist and New Hampshire native James Foley.
A video released by the Islamic State group showing the beheading of a man identified as Foley is authentic, according to the National Security Council.
Foley had been reporting in Syria for the Boston-based news organization GlobalPost when he was captured in November 2012. The militants say Foley's execution was retribution for U.S. air strikes in Iraq authorized by President Obama two weeks ago.
"Friends and allies around the world, we share a common security and a common set of values that are rooted in the opposite of what we saw yesterday," said President Obama Wednesday, speaking from Martha's Vineyard. "And we will continue to confront this hateful terrorism and replace it with a sense of hope and civility. And that's what Jim Foley stood for."
Jim Foley's father, John Foley, said this on Wednesday: "It haunts me that he — how much pain he was in and how cruel this method of execution is, as opposed to so many others. It testifies to his courage. He was courageous till the end."
WBUR's Sacha Pfeiffer has this remembrance of Foley.
Guest
Alex Jones, director of the Shorenstein Center on Media, Politics and Public Policy at Harvard's Kennedy School of Government. He tweets @alexjonesmedia.
Highlights
On James Foley's reporting work in war zones:
Alex Jones: "When you think of Jim Foley, you think of someone who was focused on trying to bring truth about what was happening, and I think that his understanding of the innocents that suffer in a situation like this was profound. The irony is that he was basically trying not just to expose the world to the suffering that was caused by the United States in its effort there, but also, of course, by the Islamic militants. And I think that what has been demonstrated is just how barbarous these folks are, because they deal with their own Islamic brothers in the same way that they dealt with Jim, which I think is not an execution; it was a murder. Because he was a hostage, a prisoner. And if you look back to at, for instance, World War II, if you executed prisoners and hostages that was considered a war crime and you were punished for it. I think that this was also simply an act of terror calculated to frighten the world, frighten journalists, frighten the United States, I guess. I don't know. But I think that it probably is not going to have the desired effect for ISIS because it certainly makes it clear why it is important, from many respects, for ISIS to be challenged and confronted, as the president said."
On efforts to rescue Foley:
AJ: "If there's a hero in this besides Jim Foley, it's [GlobalPost CEO] Phil Balboni. Phil has absolutely gone to the lengths that anyone could imagine. And remember: Jim Foley was a freelancer. His work was published by GlobalPost but he was not technically an employee. But Phil, basically from the start, decided that he should be treated like that and huge amounts of effort and energy and treasure and worry and concern have gone into trying very, very hard to get him back. I know Phil very well and I can tell you this has preyed on his mind every day for the last two years. And I just hate for him, especially, and for, of course, Jim's family that it has ended the way it did."
On the risks of working in war-torn areas, and advice to journalists who do so:
AJ: "I think when you go in harm's way in a place like that as a reporter, you're a brave person. Male or female, it doesn't matter; you put yourself in that situation, you're gutsy. And I think journalists, in many respects, are motivated the same way soldiers are: they feel like they're doing something that's important to a larger group, to the larger commonwealth. I hope that this is not going to discourage news organizations or journalists, but I certainly also hope, and I'm sure, it's going to make them much more careful and wary of ISIS. I think that, if nothing else, ISIS has shown its true colors and that, I think, is something for every journalist to take into consideration. But I don't think it's going to mean we stop covering this story."
On news organizations sending journalists to dangerous places:
AJ: "I used to work for The New York Times and I know that The New York Times basically does not send people to these places against their will, and they usually try to not send people who are married — I mean, to the very, very most dangerous place. But I think these are people who are driven, who have a commitment and who volunteer. And if they feel like they need to go...then like a solider they should go. But they should use their best judgment every minute of the day."
On James Foley's lasting impact:
AJ: "I think Jim Foley will be remembered as a very brave man who had a very deep sense of mission. And, as his father said, he gave his life for this commitment. I think it's sad that he had to give his life...I honestly agree with [Foley's father] and earnestly hope that others will pick up the dropped pen and tape recorder of Jim Foley and keep reporting the news."
More
Radio Boston: Reporter James Foley: Libyans Thought I Was A Spy

"This decision to go to Libya on his own was undoubtedly his more dangerous one, however, Jim is very passionate that these conflict stories need to be known."
WBUR: President Obama Says Militants Who Beheaded American Are 'Cowardly'
"The extremist group that carried out the beheading of U.S. journalist James Foley engages in "cowardly acts of violence" and "has no place in the 21st century," President Obama said Wednesday, referring to the videotaped execution carried out by militants with the Islamic State."
This article was originally published on August 20, 2014.
This segment aired on August 20, 2014.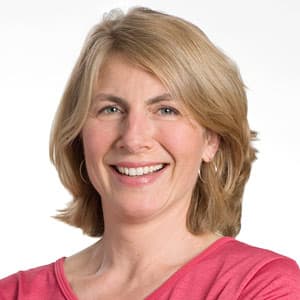 Sacha Pfeiffer Host, All Things Considered
Sacha Pfeiffer was formerly the host of WBUR's All Things Considered.