Sports With Bill Littlefield: Little League Fever
05:54
Play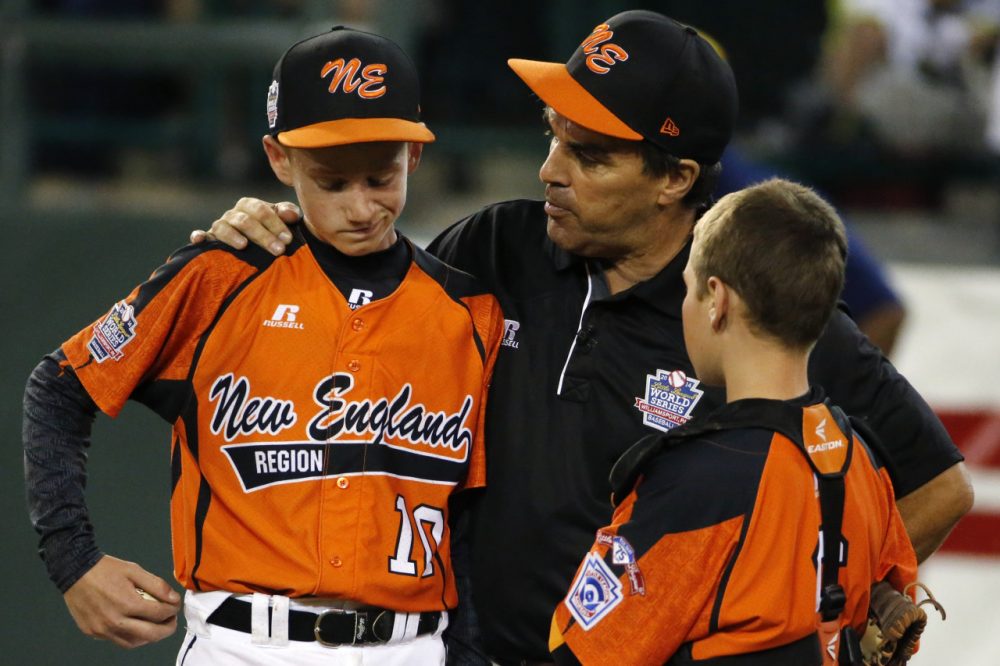 This article is more than 6 years old.
On Monday night, Little League Coach David Belisle gathered the 12 Rhode Island boys together on the baseball diamond in South Williamsport, Pennsylvania.
"Heads up high. Heads up high. I've gotta see your eyes, guys," he said as the boys, ages 11 to 13, fought back tears after losing 8-7 to Chicago in the Little League World Series.
Belisle went on to give a moving two-minute speech that has gone viral. Atlanta Journal-Constitution sports reporter Steve Hummer said the post-game pep talk "amounted to the Gettysburg Address of youth sports speeches."
Here's an excerpt of Coach Belisle's moving words:
I'm going to bring back with me, the coaching staff is going to bring back, you guys are going to bring back that no one other team can provide – that's pride. Pride.

You're going to take that for the rest of your lives, what you provided for the town of Cumberland. You had the whole place jumping, right? You had the whole state jumping. You had New England jumping. You had ESPN jumping. OK?

You want to know why? They like fighters. They like sportsmen. They like guys who don't quit. They like guys who play the game the right way. If everyone would play baseball like the Cumberland Americans, this would be the greatest game.
Belisle pulled the boys close, their sobs audible and rallied them for one last cheer: "One, two, three — Americans!"
The speech isn't the only Little League news that is captivating people. Philadelphia pitcher Mo'Ne Davis is making headlines not only as the 18th girl to ever play in the Little League World Series, but also for her shutout of the Nashville team Friday.
The 13-year-old will be featured on the upcoming cover of Sports Illustrated.
Guest
Bill Littlefield, host of NPR's Only A Game, which tweets @OnlyAGameNPR.
More
NBC Today: Little League Coach: Inspiring Postgame Speech 'Came Spontaneously'
"I wanted them to know that that scoreboard said 8-7, but actually it was a victory. I just wanted to make sure that when they left this field, they were very proud and everybody was proud of them back home, their parents. I certainly was proud. They made my summer a summer that I will always remember."
This article was originally published on August 20, 2014.
This segment aired on August 20, 2014.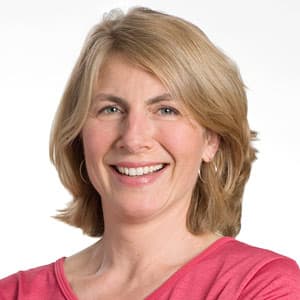 Sacha Pfeiffer Host, All Things Considered
Sacha Pfeiffer was formerly the host of WBUR's All Things Considered.