'The Vanishing Neighbor': Do We Know Our Facebook Friends Better Than The Folks Next Door?
25:02
Play
This article is more than 6 years old.
What does it mean to be a neighbor?
Those people who live near us, share similar daily routines, share space on the bus. The people who help make your home feel like home because they're part of your neighborhood's landscape.
If you think some of your neighborly relationships aren't what they once were, or aren't what your parents' or grandparents' experience with neighbors were, you're not alone. In a recent survey, half of all Americans said they didn't know most of their neighbors at all.
That's quite a change from decades past. But what does it mean for our society, our politics and our future?
WBUR's Sacha Pfeiffer speaks with the author of a new book who says the erosion of neighborly relationships has worrisome implications.
Guest
Marc Dunkelman, research fellow at Brown University's Taubman Center for Public Policy and American Institutions. He's author of "Vanishing Neighbor: The Transformation of American Community." He tweets @MarcDunkelman.
More
WBUR: Why It's Important To Hate The Yankees
"While not a substitute for a civic organizations, sports — played or watched — stands as one of our strongest remaining pillars of community life. To cheer is universal and for every loutish fan on the sidelines, there are two dozen others who applaud a great play, regardless of the team."
U.S. News & World Report: So Long, Neighbor
"For the whole of America's history, its core social building block, what I call the township, [evolved] from the colonial village to the frontier town to the urban tenements to the first ring suburb."
The Washington Post: The Real Reason For America's Polarization? Look Next Door.
"When traveling through the United States on the journey that would inspire Democracy in America, Alexis de Tocqueville noted that Americans maintained a remarkable social architecture."
This article was originally published on August 20, 2014.
This segment aired on August 20, 2014.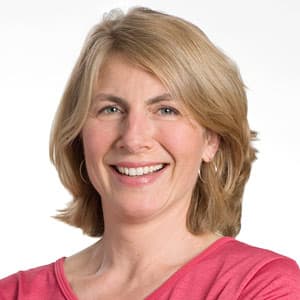 Sacha Pfeiffer Host, All Things Considered
Sacha Pfeiffer was formerly the host of WBUR's All Things Considered.