A Glimpse Of Personal Life, Passion Of Leonard Bernstein
13:47
Play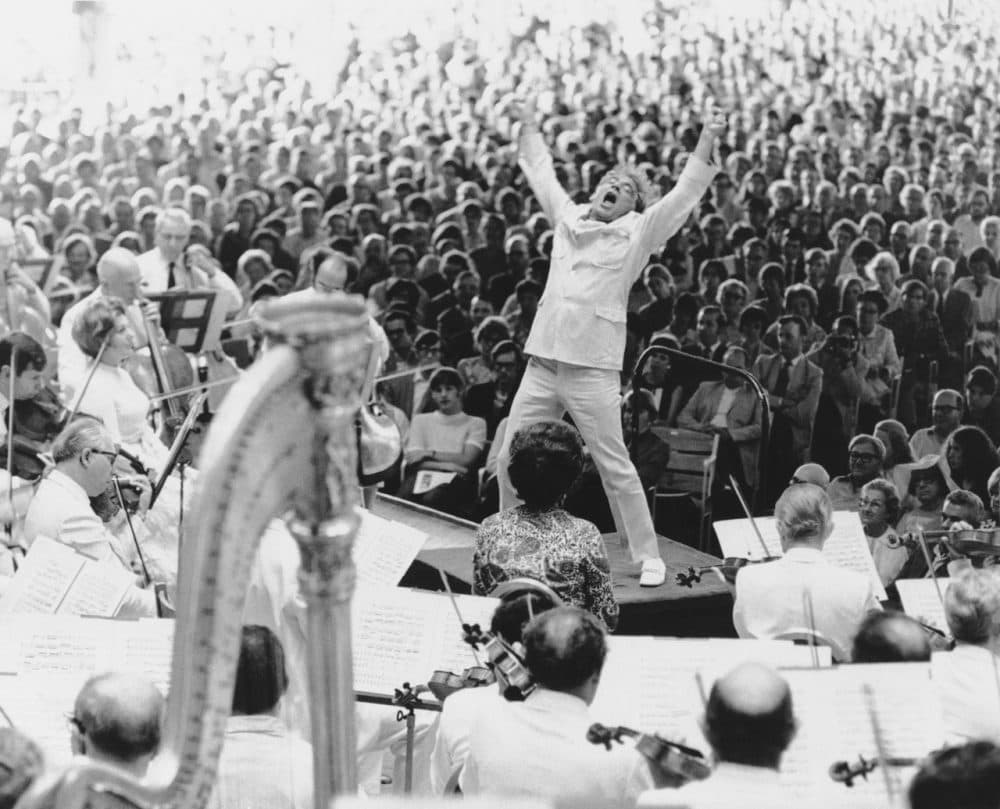 This article is more than 6 years old.
After countless biographies, television specials and performances of his work, what is there left to say about one of the greatest American composers and conductors of all time? Turns out, there's quite a lot left to say. And who better to say it than Bernstein himself? Or rather, the vast trove of unexplored correspondence Bernstein left behind after his death in 1990.
Enter, the writer and critic Nigel Simeone. He sifted through decades of correspondence and compiled them into the book, "The Leonard Bernstein Letters." Through these letters, we hear a completely different, more intimate side of Leonard Bernstein as he reflects on his own life, struggles with his own work and feels a profound, endless passion for great music.
Guest
Nigel Simeone, editor of "The Leonard Bernstein Letters" and author of "Leonard Bernstein: West Side Story."
This segment aired on September 1, 2014.