The Transforming Power Of A Dog Park
07:21
Play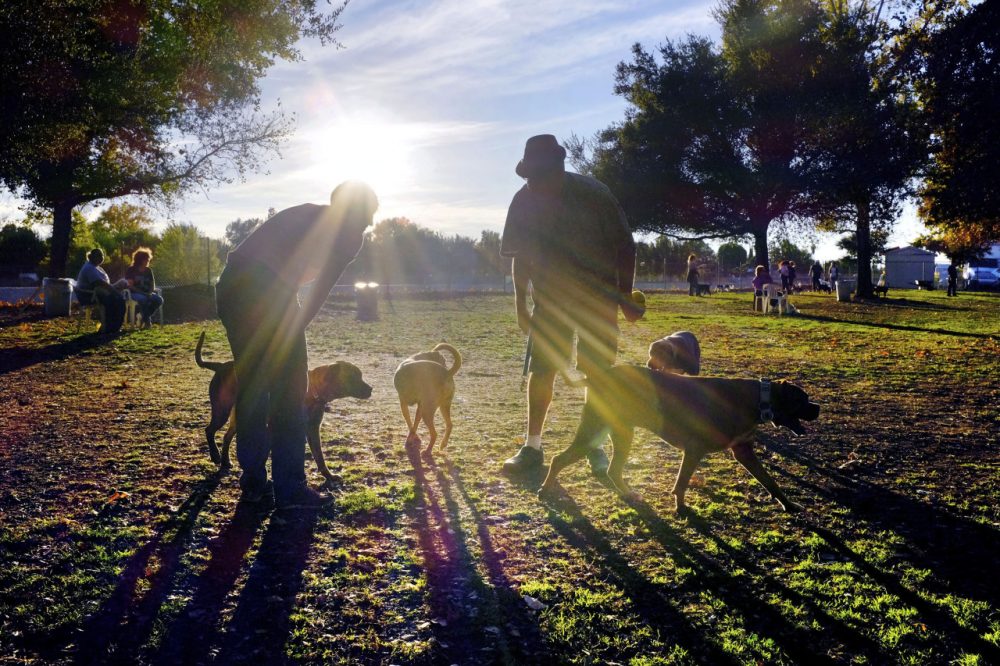 This article is more than 6 years old.
Matthew Gilbert is the TV critic for The Boston Globe, a job that means he spends a lot of time working from home, sitting in front of his television, binge-watching new shows and writing critiques of them in the quiet of his apartment. Maybe not surprisingly, he's a self-described introvert. But he developed a new perspective on his relationships with other people when he got a puppy — a yellow lab named Toby — and soon became a regular at a dog park in Brookline. That experience has turned into Gilbert's first book, "Off the Leash: A Year at the Dog Park," which he talks about with WBUR's Sacha Pfeiffer.
Guest
Matthew Gilbert, TV critic for The Boston Globe and author of "Off the Leash: A Year at the Dog Park." He tweets @MatthewGilbert.
Highlights
On how a dog came into his life:
Matthew Gilbert: "I was terrified of dogs. My mother was afraid of dogs and I think it just got passed down to me...First, a person came into my life. I had this transformation, basically. What happened was I fell in love in my early 40s with a very passionate dog person named Tom, and he did not have a dog at the time but every member of his family had at least one dog so I was constantly thrown together with dogs. And I just — I got over it. And before I knew it, after two or three years I had to have a dog."
On going to the dog park:
MG: "The dog park is such a fascinating mixture of intimacy and anonymity. On the one hand, you're seeing these people every day and — talk about very personal! I mean, I've had conversations with people about life and death and parenting and grief. But at the same time, you often don't know their last name. Sometimes you don't know their first name. Of course, you always know their dog's name. And so occasionally you will just encounter someone who will just share and share and share and you don't even know this person! I call that dam-burstage. I love it. I love to listen, so it's a great thing."
On a dog attack at the dog park:
MG: "One of the lovely things about dog park people is that they rally around you when something goes wrong. When Toby was attacked by Charlotte's dog, everybody came running and they were so solicitous of how I was and they checked Toby to make sure that there were no tears or serious injuries, and it felt like such a wonderful safety net. And I've seen those people do the same thing for park people when their dogs die and when members of their families die."
On the death of a dog:
MG: "I think about losing [Toby] every single day and I have thought about it since the day I got him. And so one of the lessons that he has taught me is not to think about that too much, to just not let the awareness of his inevitable death keep me from forming a very strong attachment to him. I think that is something that I did for a lot of my earlier life. I sort of kept a distance from people because I knew they would inevitably be gone. But with Toby it's just been a great experience of pushing that knowledge away...When we're in our 40s we tend to think, OK, this is who I am, and I'm at peace with it, but this is who I'll be until I die. And it was so lovely to have this kind of life change in my 40s and realize you can still grow. There's no age limit on that."
From Gilbert's glossary of dog park terms:
Over-thanking:
MG: "There are people who are poop delinquents. They don't like to pick up their dog's poop, and so when someone sees that their dog has pooped, they will make a point of telling that owner, 'Oh, your dog has pooped,' and the person says, 'Oh, thank you! Thank you so much!' But you know they're thinking, 'Arrggh! Shut up! I don't want to pick up my dog's poop!' "
The Charlotte:
MG: "There were Charlottes at every dog park: intelligent owners who willfully resisted the truth about their dogs," such as that a dog that bites must be leashed when in public and not allowed to run free. "The biggest villain, I think, is the person who does not control her aggressive dogs."
This article was originally published on September 05, 2014.
This segment aired on September 5, 2014.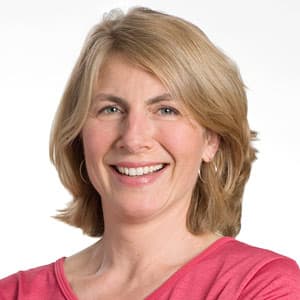 Sacha Pfeiffer Host, All Things Considered
Sacha Pfeiffer was formerly the host of WBUR's All Things Considered.