Boston-Based Doctors Head To Liberia In Effort To Contain Ebola Outbreak
06:56
Play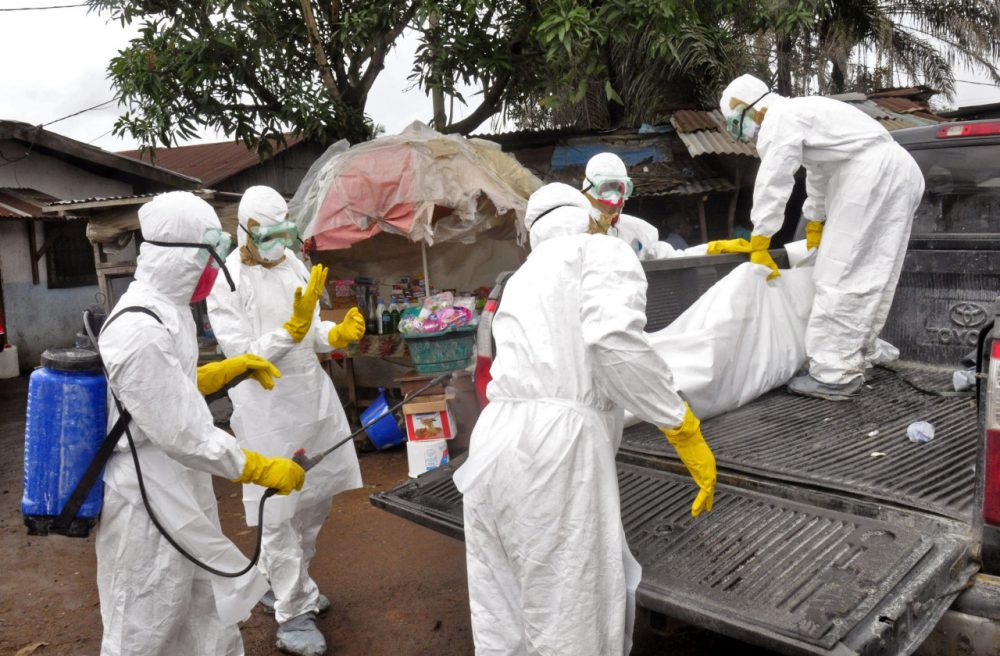 This article is more than 6 years old.
The number of people stricken with the Ebola virus has continued to climb into the thousands, with most of the cases emerging in the West African nation of Liberia.
One estimate predicts the number of cases will jump to 30,000 by mid-October if conditions don't improve. Getting the outbreak under control is now the focus of worldwide attention. President Obama is expected to announce details of a new U.S. effort to aid in the crisis in a speech Tuesday.
In the meantime, containment is a particular problem because doctors are scarce. Consider this: there are more doctors on a single floor of Brigham and Women's Hospital in Boston than there are in the entire country of Liberia.
Monday evening, a team of four doctors from Boston will depart for Liberia as part of a joint effort from Partners in Health and two public health groups working in Liberia and neighboring Sierra Leone.
Guest
Raj Panjabi, co-founder and CEO of Last Mile Health. He's also associate physician in the Division of Global Health Equity at Harvard Medical School. He tweets @rajpanjabi.
More
CommonHealth: Boston-Based Partners In Health Leaps Into Ebola Crisis
"An advance team from Boston-based Partners In Health heads for Ebola-stricken Liberia Monday. Four doctors, including co-founder Paul Farmer, and two operations staff will lay the groundwork for an ambitious two- to three-year project that will require well over 100 volunteer doctors, nurses, lab techs and public health workers."
This segment aired on September 15, 2014.