Harvard Law's Alan Dershowitz On Democracy's Compromises
22:59
Play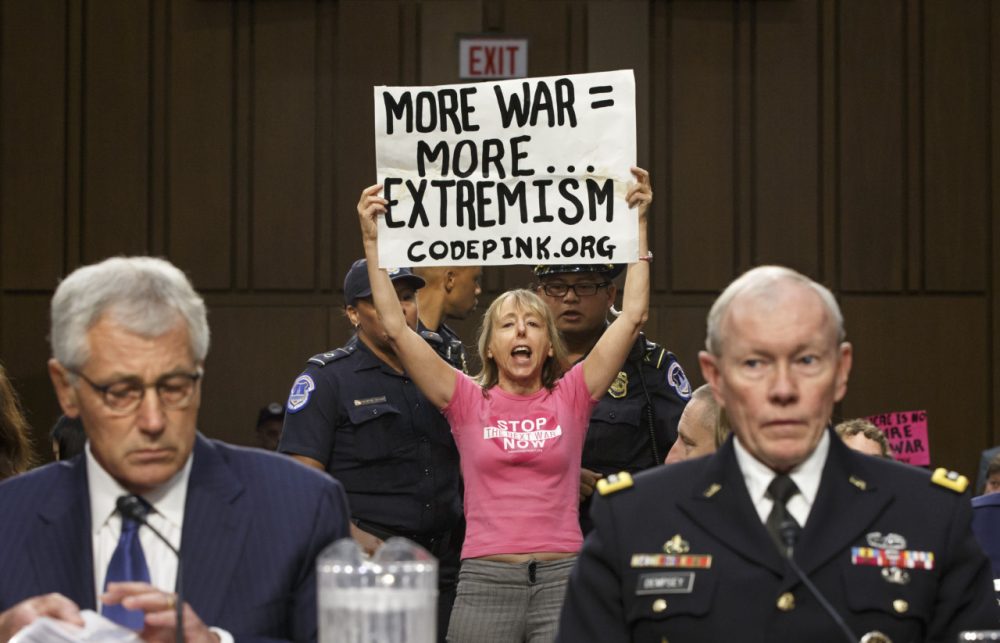 This article is more than 6 years old.
When confronting terrorism, "how should a democracy decide when to compromise its ideals in pursuit of victory?" That's the question posed by Alan Dershowitz in his recent five-part series in The Boston Globe that grapples with questions of the use of military force, government surveillance, targeted assassination, infinite detention and torture.
It's a deeply important question, with many complexities — some of which are being played out right now on Capitol Hill. Wednesday, the House approved President Obama's plan to train and equip Syrian rebels to fight the so-called Islamic State, or ISIS. The Senate is expected to vote Thursday, and it could put the U.S. one step closer to its third significant military operation in Iraq, and clear the way for U.S. engagement in the Syrian civil war.
But is it the right thing for the U.S. to do? Many lawmakers are skeptical, including Tennessee Republican Senator Bob Corker. He grilled Secretary of State John Kerry Wednesday about why President Obama hadn't come to Congress seeking explicit authorization of military force against ISIS.
"With respect to the judgement about asking Congress to do it, I'm asking. Do it," said Kerry. "Pass it. But we're not going to get stuck in the situation when we have the authority of not exercising our authority to do what we believe we need to do to protect the country. So, we're asking you to do it. Pass it tomorrow."
"You're asking us to do it, but you're not giving any details because you don't have them," said Corker.
"That's not true," Kerry told Corker.
Guest
Alan Dershowitz, professor emeritus at Harvard Law School. His newest e-book is, "Terror Tunnels: The Case For Israel's Just War Against Hamas." He tweets @AlanDersh.
More
The Boston Globe: Detentions Of War
"How should a nation committed to the rule of law deal with captured terrorists who are believed to be dangerous but who cannot realistically be brought to trial? This issue has arisen in the context of the debate over whether to close the US prison at Guantanamo Bay, which candidate Barack Obama promised to do, but President Obama has not yet done."
This article was originally published on September 18, 2014.
This segment aired on September 18, 2014.