My Brightest Diamond Mixes Rock, Electronic In New Album
17:10
Play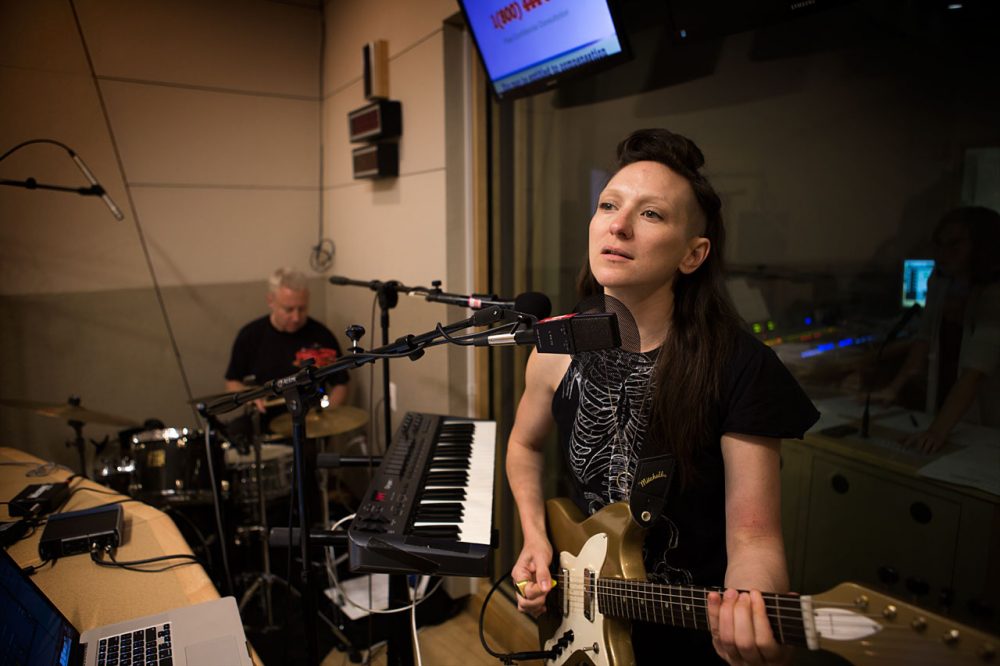 This article is more than 6 years old.
My Brightest Diamond is noted for its mastery in mixing seemingly opposing music styles. The group's new album "This Is My Hand" is no different, melding rock, electronic and even drum lines.
My Brightest Diamond is performing at The Sinclair in Cambridge at 8:30 p.m. Monday night.
Guests
Shara Worden, singer and composer. She tweets @MyBrightestDmnd.
Tim Mulvenna, drummer.
Nathan Lithgow, bassist.
More
NPR's First Listen: My Brightest Diamond, 'This Is My Hand'
Every song here works as both a mission statement and a directive that's propulsive and demanding of full attention — while Worden's voice, particularly in the title track, provides a firm yet loving affirmation.
NPR: Shara Worden On Q2's 'Spaces'
Like her music, her home balances charming antiquity — old records, a wood-burning stove, food she grows herself — with modern, urban perspective.
WNYC Soundcheck: My Brightest Diamond Sings with Strings
"The way I have come to think of My Brightest Diamond is more that it's a definition of a certain sound. So like John Zorn has different projects, and each of those musical groups [has] a different sound, a different musical identity. For me, My Brightest Diamond is that."
This article was originally published on September 22, 2014.
This segment aired on September 22, 2014.