Is There A Future For Horse Racing In Massachusetts?
05:03
Play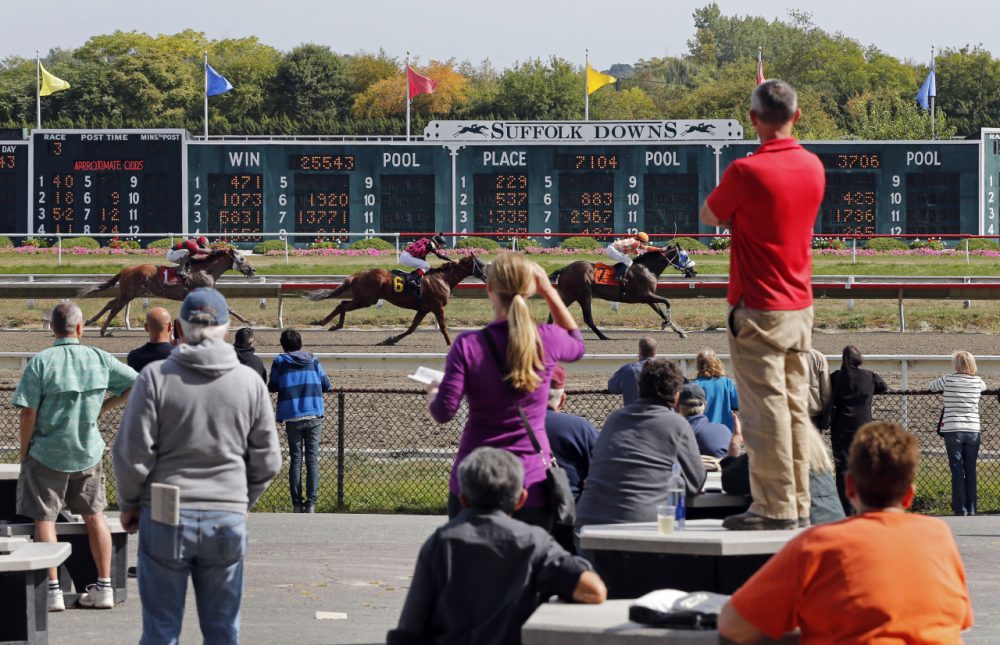 This article is more than 6 years old.
Monday could be the last day of horse racing at the only active thoroughbred track in New England. The financially struggling Suffolk Downs in Revere is expected to shut down entirely at the end of next week, after losing their bid for the state's only eastern resort casino license to Wynn Resorts in Everett.
On Thursday, the Massachusetts Gaming Commission held a public meeting on the bleak future of the state's thoroughbred racing industry.
Guest
Jack Lepiarz, WBUR reporter. He tweets @Lepiarz.
More
Only A Game: Sufferin': The Demise Of Suffolk Downs
"The reason for this is I am such a guy as attends the races on occasion, and this particular enjoyable diversion is disappearing from the region, where Sufferin' Downs earns that name by sheltering many horses who do not run fast enough to break a pane of glass, should someone leave a pane of glass in their way, and should they run far enough to encounter it, which you can bet some of them do not, unless you desire to lose."
This segment aired on September 25, 2014.