UMass Amherst Reviews Use Of Confidential Informants
11:35
Play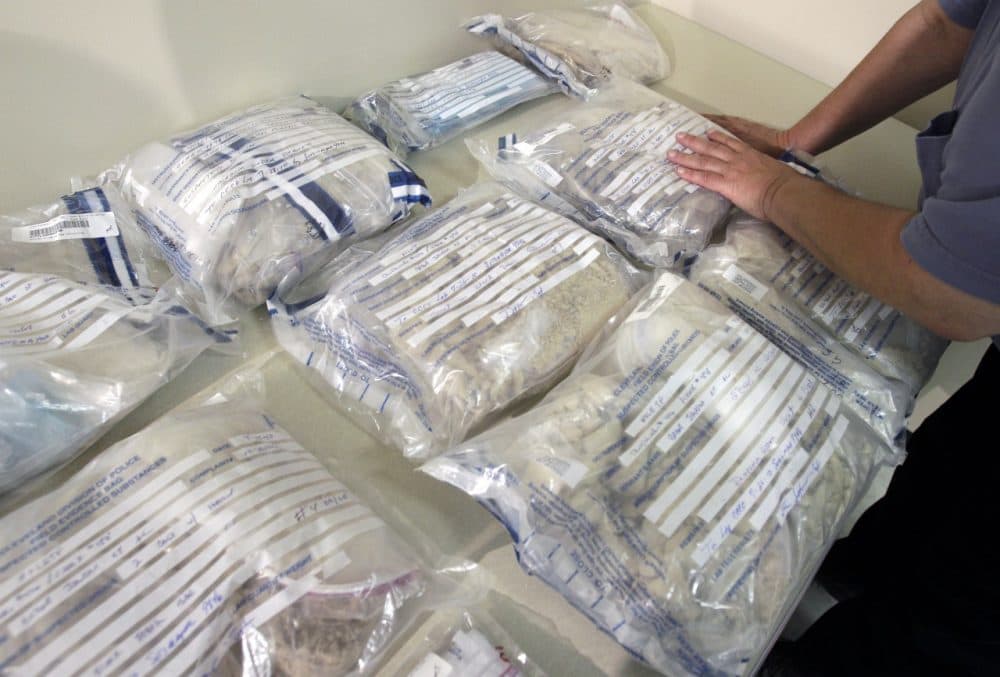 This article is more than 6 years old.
A story reported by The Boston Globe Sunday centers on a UMass Amherst student, whom the Globe refers to as "Logan." He was struggling with heroin addiction, and at around 11 p.m. Oct. 3, 2013, Logan sent a text to his suspected dealer saying, "My veins are crying."
The dealer arrived at Logan's off-campus apartment just after midnight, and delivered the heroin in bags marked "Tropicana." A few minutes later, the dealer sent Logan a text asking, "How much Tropicana did you drink?"
But Logan never replied. He was dead on his bathroom floor from an overdose. The next day, he was discovered there by his father and stepmother, who had arrived on-campus from out of state for UMass Amherst Family Weekend.
No one in Logan's family knew the depths of his drug problems, but they contend that they should have been notified by UMass officials, because campus police knew Logan was involved with drugs. A year before his death, Logan had been caught selling LSD and police seized a hypodermic needle from Logan. But his parents were never informed because police offered him the chance to keep his drug offenses secret by becoming a confidential informant on-campus.
Logan accepted. As the Globe reports, his death raises questions about whether UMass Amherst did enough to help Logan, and about the use of students as campus informants in drug investigations.
Guests
Scott Allen, senior assistant metro editor for The Boston Globe. He oversaw the investigation of the UMass Amherst case.
More
The Boston Globe: UMass Police Helped Keep Student's Addiction Secret
"His heroin habit was a secret he had to keep from his parents. Then the campus police who busted him offered a way to do just that."
This segment aired on September 29, 2014.