U.S. Education Secretary Arne Duncan On Common Core
12:46
Play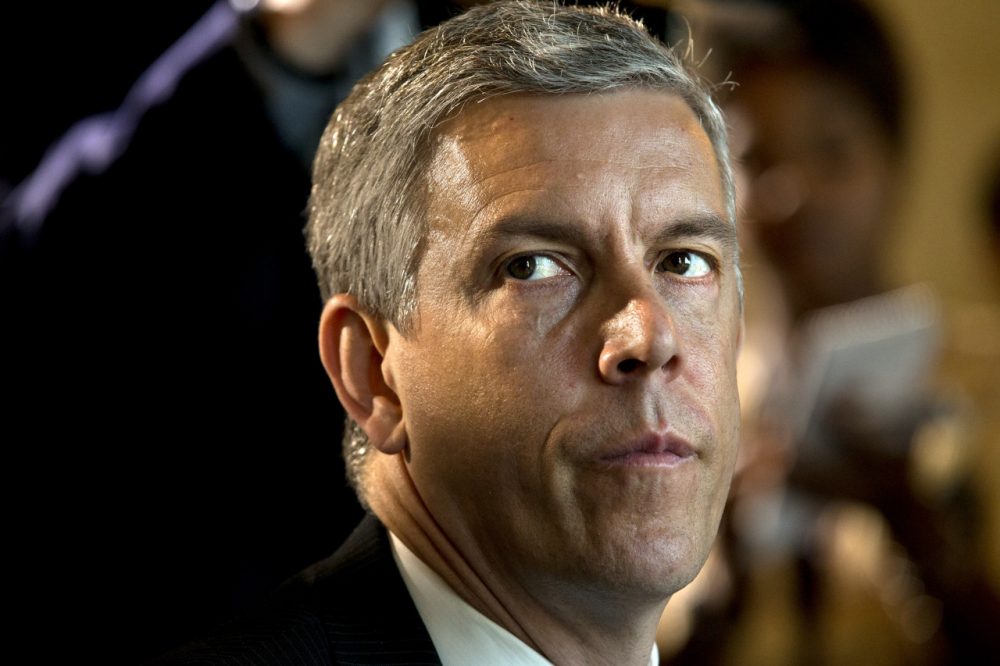 This article is more than 6 years old.
U.S. Education Secretary Arne Duncan was back in Massachusetts Wednesday visiting Springfield Technical College to talk about the important role that community colleges play in job training. Ducan has been with the Obama administration since the very beginning, and with the upcoming resignation of Attorney General Eric Holder, Duncan will soon be one of only two original cabinet members left.
It's been a busy six years in the world of education, with public schools going through a remarkable amount of change, much of it contentious. Parents from the left and the right have coalesced around opposition to the new common core standards, while teachers are pushing back on linking student test scores with their own evaluations.
Guest
Arne Duncan, U.S. secretary of education. He tweets @arneduncan.
More
The Boston Globe: On Eve Of MCAS Scores Release, Education Secretary Tours Mass. Schools
"US Secretary of Education Arne Duncan is visiting schools in Lawrence and Boston's Mattapan neighborhood today as part of a tour of educational institutions and programs in the Boston area, according to the secretary's itinerary."
Politico: Bill Gates Plugs Common Core, Arne Duncan
"Bill Gates called the Common Core academic standards a 'very basic idea' to set national standards for what students should know at various grades."
This segment aired on October 8, 2014.