Week In Review: Governor's Race, Ebola Scare, Phillipos Trial, Harvard Sexual Assult Policy
18:23
Play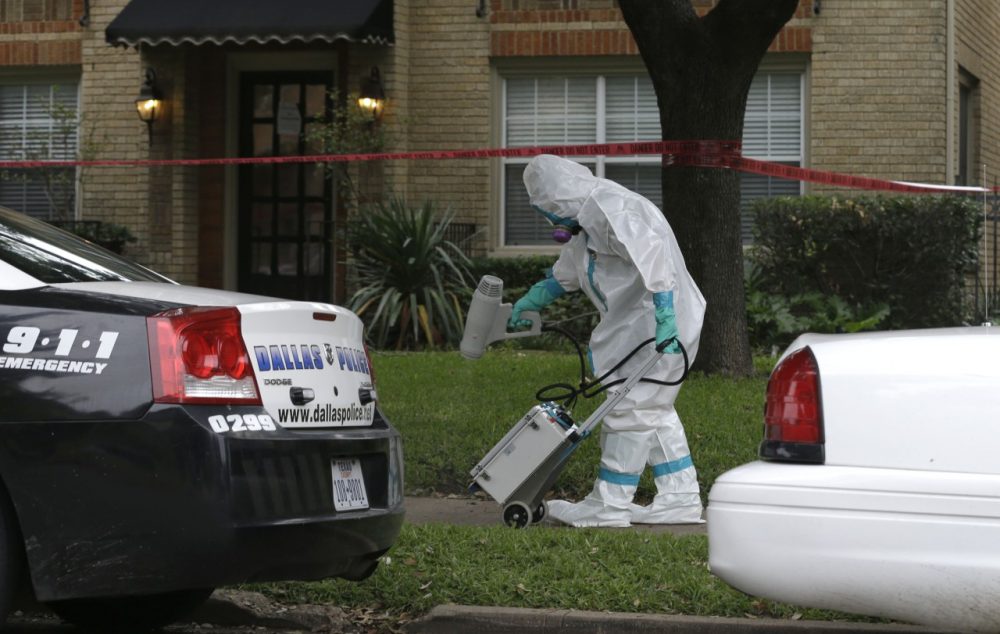 This article is more than 6 years old.
Big time out-of-state help arrived for the gubernatorial two candidates this week — Mitt Romney raising dough for Charlie Baker, and Bill Clinton was in Worcester for Martha Coakley.
"I think Massachusetts will be stronger and healthier and more united if Martha Coakley's the next governor," said Clinton.
Also, as the Ebola scare moves closer to home, state officials are trying to ease public fears.
"I want to assure everyone that each of these situations and the larger concerns are being taken seriously, but there is not a cause for alarm," said Gov. Patrick.
Plus, former Gov. Michael Dukakis testified on behalf of Robel Phillipos, who was accused of lying to federal investigators after the Boston Marathon bombing.
"All I can tell you is that, in my conversation with him, he said, 'I was so confused I don't know what I told them,'" recounted Dukakis.
Guests
Peter Canellos, former editorial page editor at The Boston Globe, and the soon-to-be executive editor at POLITICO.
John Carroll, mass communications professor at Boston University and blogger at campaignoutsider.com. He tweets at @johncarroll_bu.
This segment aired on October 17, 2014.