How People Catch Ebola — And How They Don't
07:51
Play
This article is more than 6 years old.
It's confusing. You hear that Ebola victim Thomas Eric Duncan was so contagious that two Dallas nurses caring for him in protective gear caught the virus. But then you hear, more recently, that apparently no one else around Duncan became infected — not even the inner circle of people who lived with him.
At the same time, some people are making the argument that for so many nurses and West Africans to have caught Ebola, it must have gone "airborne." WBUR's Sacha Pfeiffer gets the facts.
Guests
Carey Goldberg, co-host of WBUR's CommonHealth blog. She tweets @commonhealth.
Elke Mühlberger, Associate Professor of Microbiology and Director of NEIDL Institute's Biomolecule Production Core, Boston University School of Medicine
More
CommonHealth: Reality Check: How People Catch Ebola, And How They Don't
"If you compare the protective gear we're wearing in a Biosafety Level 4 lab and the gear they're wearing in West Africa now treating patients, it's like comparing a stainless steel vault to a cardboard box."
This segment aired on October 22, 2014.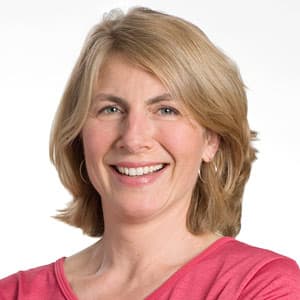 Sacha Pfeiffer Host, All Things Considered
Sacha Pfeiffer was formerly the host of WBUR's All Things Considered.