Gubernatorial Candidates Make Final Pitch In Run-Up To Election Day
10:43
Play
This article is more than 6 years old.
Polls will open for Election Day at 7 a.m. Tuesday and the gubernatorial candidates spent the weekend, and much of today, in a final push to get out the vote.
"I promise you a ticket like Massachusetts has never seen before," said Democratic nominee Martha Coakley, "and our opportunity now to show the rest of the country and the rest of the world what it means to be prosperous, to do well and to be fair to everybody here."
"When I'm out there talking to voters, what they want to talk about are what I call the pocketbook stuff," said Republican nominee Charlie Baker. "They want to talk about jobs, they want to talk about schools they send their kids to, they want to talk about taxes and spending."
The candidates are rallying supporters and making the final pitch that they're the best person to lead the Commonwealth for the next four years.
Radio Boston's Sacha Pfeiffer speaks with the WBUR reporters covering both candidates.
Guests
Asma Khalid, WBUR reporter covering the Baker campaign. She tweets @asmamk.
Fred Thys, WBUR reporter covering the Coakley campaign. He tweets @fredthys.
More
WBUR: Coakley Rallies Volunteers, Dives Into A Tailgating Crowd
"Democrat Martha Coakley spent the final weekend before Tuesday's election amid union workers in Lawrence and among tailgaters in Foxborough."
WBUR: Baker Rallies Base In Final Weekend
"Most polls show Republican Charlie Baker has the edge over Democrat Martha Coakley in the race for Massachusetts governor."
This segment aired on November 3, 2014.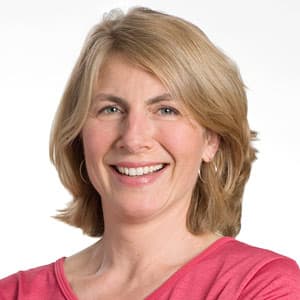 Sacha Pfeiffer Host, All Things Considered
Sacha Pfeiffer was formerly the host of WBUR's All Things Considered.