A Conversation With The Departing Dean Of Harvard's Kennedy School
11:45
Play
This article is more than 5 years old.
U.S. voters made it clear this Election Day that, in the words of Oklahoma congressman Tom Cole, they are in a "firing mood."
In mid-October, only 14 percent of Americans approved of the way Congress was handling its job, and at the polls they gave pink slips to 18 incumbent candidates in the House, Senate and governors' races.
But one place that's trying to counter the often cynical view of politics is Harvard's John F. Kennedy School of Government, which takes Kennedy's call to ask what you can do for your country to a whole new level.
WBUR's Sacha Pfeiffer speaks with the Kennedy School's departing dean, David Ellwood, who recently announced he would step down from his post in June.
Guest
David Ellwood, dean of the Harvard Kennedy School, which tweets @Kennedy_School.
More
The Boston Globe: Harvard Kennedy School Dean To Step Down
"The dean of Harvard's Kennedy School has announced he will step down from his post at the end of the 2014-2015 academic year, then take a sabbatical in 2015-2016 before returning to teaching and other faculty work, the university said."
This segment aired on November 18, 2014.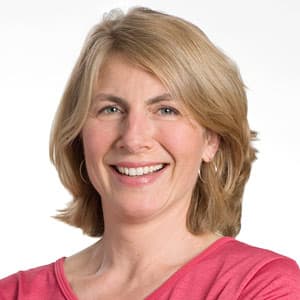 Sacha Pfeiffer Host, All Things Considered
Sacha Pfeiffer was formerly the host of WBUR's All Things Considered.