Littlefield On Sports: Adrian Peterson Suspended, Revolution Head To Playoffs
05:06
Play
This article is more than 5 years old.
NFL Commissioner Roger Goodell suspends Minnesota Vikings player Adrian Peterson. In the world of soccer, the New England Revolution head to the MLS playoffs. And the Kraft family is looking to build a major league soccer stadium in Boston.
WBUR's Sacha Pfeiffer speaks with Only a Game's Bill Littlefield about the world of sports.
Guest
Bill Littlefield, host of NPR's Only A Game. He tweets at @OnlyAGameNPR.
More
Deadspin: How The NFL Exploited A Child Abuser To Restore Its Brand
"This is a pure PR play on the part of the NFL, and it's almost too cynical to be believed. The league had been reeling from widespread criticism of its eagerness to co-opt the legal process and its inability to sensitively or sensibly handle morality. Peterson—a black-and-white villain—was a blessing. Maybe a bad man, maybe a man who did bad things, he's a relatively uncomplicated figure, and the NFL was thrilled to have someone to position itself against."
The Boston Globe: Kraft Family Looks To Build Soccer Stadium In Boston
"Planning is quietly underway for construction of a soccer stadium in Boston, one that would bring the resurgent New England Revolution closer to their urban fan base, according to people familiar with the Kraft family's search for a site. Among the sites under consideration is a strip of city-owned land off Interstate 93 on Frontage Road, where Boston has a large yard for towed cars and public works. The South Boston property offers easy access from major highways and is near the MBTA's Red Line as well as rail lines at nearby South Station."
This segment aired on November 19, 2014.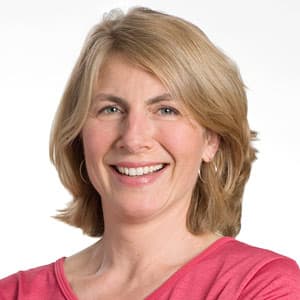 Sacha Pfeiffer Host, All Things Considered
Sacha Pfeiffer was formerly the host of WBUR's All Things Considered.