Week In Review: Tsarnaev Trial, Transparency In Public Records, Olympics Poll
20:31
Play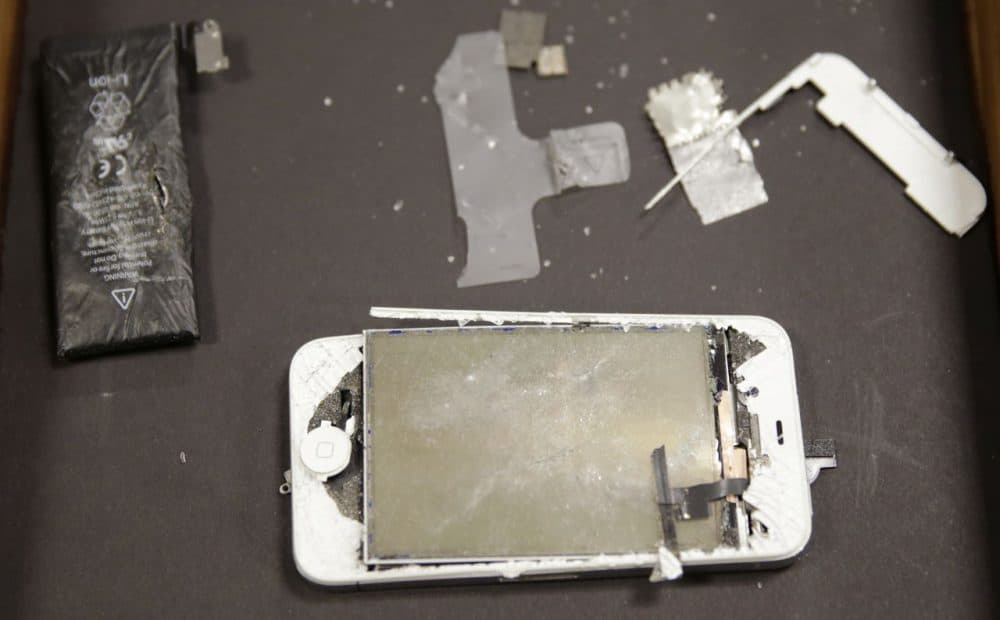 This article is more than 5 years old.
This week, the trial of admitted Boston Marathon bomber Dzhokhar Tsarnaev focused on physical evidence police found in Watertown, the brothers' car and Tsarnaev's dorm room.
"Their whole case is hinged on getting one juror to believe that, in fact, he's not a jihadist," says WBUR's David Boeri.
Also, a bill is weaving its way through Beacon Hill to update public records laws, which some state legislators say are confusing and inefficient. In an interview with The Boston Globe, Attorney General Maura Healey said, "There are certainly things that need to be modernized and improved. We should always be looking at ways to do things better."
And, a poll from WBUR shows support for the 2024 Olympics has taken a nose-dive. A survey of 504 registered voters in the Boston area shows only 36 percent now back the idea — down from 44 percent in February and 51 percent in January.
Guests
John Carroll, communications professor at Boston University and blogger at Campaign Outsider. He tweets @JohnCarroll_BU.
Mike Ross, former Boston City councilor and attorney at Prince Lobel. He tweets @MikeforBoston.
More
Radio Boston: Pipe Bombs And Tamerlan's Wallet Examined In Tsarnaev Trial
"Moynihan testified that receipts found within Tamerlan's wallet showed he bought possible equipment for the bombing in the days leading up to the marathon, including two backpacks from Target the day before."
The Boston Globe: With Mass. Public Records Law In Tatters, It's Time For Reform
"In an era when the public trust in government and law enforcement has been dulled by a lack of transparency — take the damning case of the Ferguson Police Department, or the Hillary Clinton personal e-mail account saga — fixing the Massachusetts public records law is a must."
WBUR: Support For Boston Olympics Falls Further, WBUR Poll Finds
"The MassINC Polling Group's Steve Koczela, who conducted the live telephone survey March 16-18 for WBUR, said it's significant that Olympics support has continued to fall, even as the weather and operations of the MBTA, the area's public transit system, have improved."