New Poll: Boston Says Life In Prison, Not Death Penalty For Tsarnaev
04:54
Play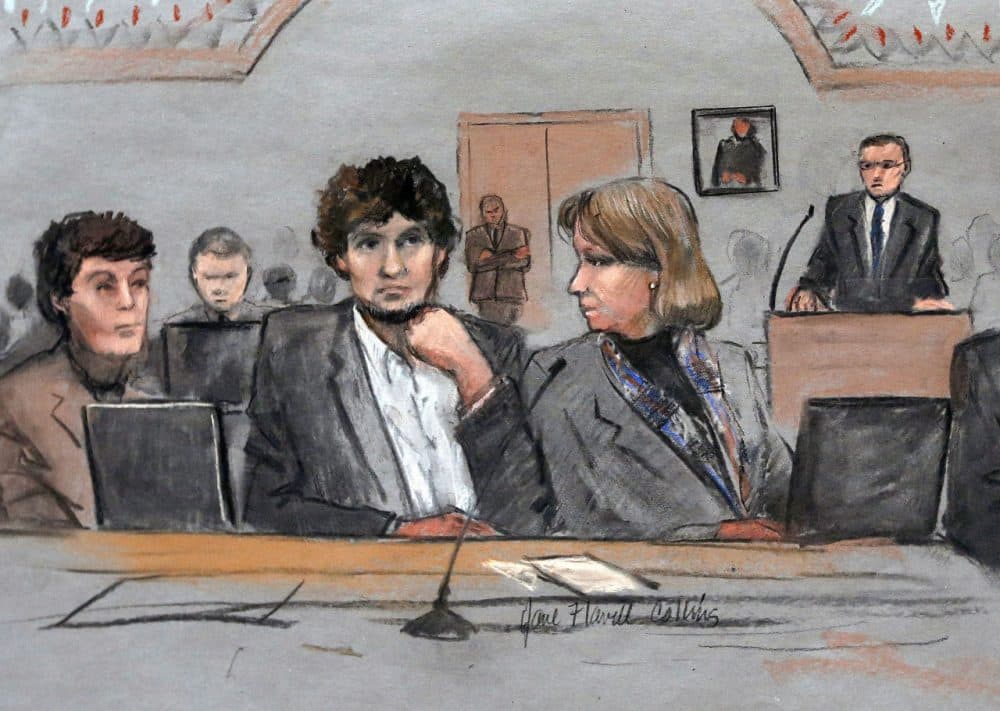 This article is more than 5 years old.
Since a lawyer for Dzhokhar Tsarnaev told the court "it was him" on the first day of his trial, the two sides seem to be arguing over whether Tsarnaev should spend his life in prison, or be put to death.
In a recent poll, WBUR asked Boston area residents to weigh in on that debate. Forty-nine percent of respondents said they think Tsarnaev should be sentenced to life in prison without the possibility of parole, while 38 percent said he should be put to death.
WBUR also asked how closely people are following the trial, and while 54 percent said they are following it somewhat closely, only 23 percent said they are following it very closely.
Guest
Steve Koczela, president of MassINC Polling Group, which conducted the poll for WBUR. He tweets @skoczela.
More
WBUR: Finish Line: Inside the Boston Marathon Bombing Trial
On the Finish Line podcast, WBUR's David Boeri and the Boston Globe's Kevin Cullen discuss the daily twists and turns of the trial from their base at the federal courthouse.
This segment aired on March 23, 2015.