Boston 2024 Organizers To Pursue State-Wide Referendum
08:09
Play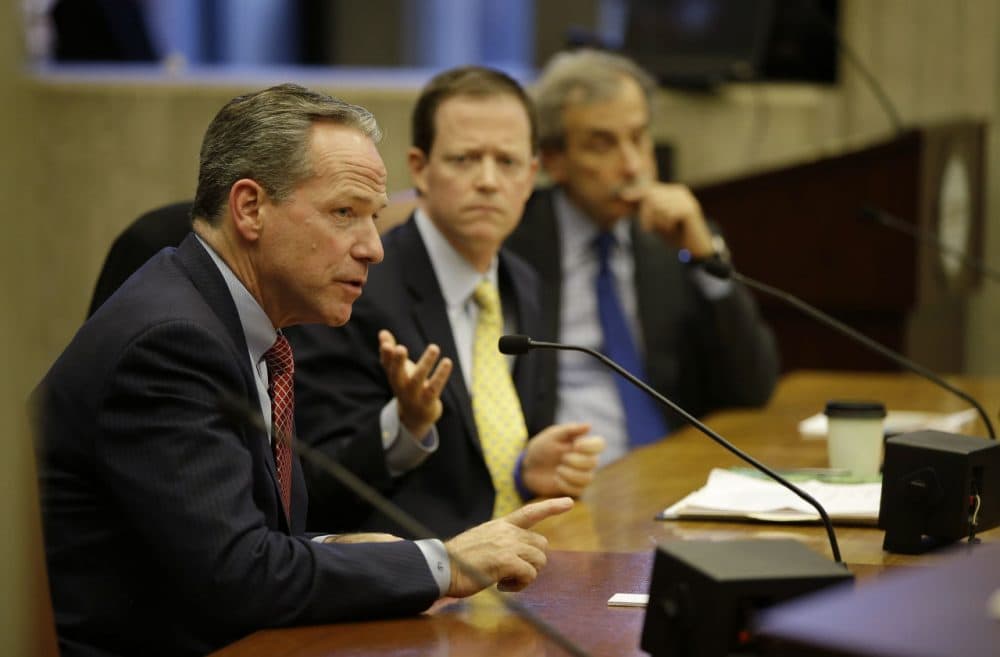 This article is more than 5 years old.
Guest
More
"For the first time in WBUR's three polls this year, a majority of those surveyed, 52 percent, oppose bringing the Olympics to Boston in 2024."
"The history of Olympic Games world-wide is that there's enormous cost overruns. We've got a current budget deficit ... and if that's an example of how we spend our money on projects, I don't think signing up for an enormous project like this one, especially given the lack of transparency, is a good idea for the taxpayers."
" We have privately funded the bid efforts to date, both before we won and after. We have about a $9 billion budget. About $4.5 billion of that would be covered by TV revenues, ticket revenues, broadcast rights, et cetera. The Olympic games, generally, never have a problem covering that, and [an] east coast games, with the NBC covering it, we feel very confident on the revenue side there. Where some games have run awry, and where we feel confident nonetheless, is building out some of the big venues."
This segment aired on March 24, 2015.