2 Cambridge Students Participate In White House Science Fair
Resume
At the NuVu innovation school in Cambridge, Mohammed Sayed and Kate Reed sought to reinvent the wheelchair one gadget at a time.
Kate, along with her partner Nathaniel Tong, used a 3D printer to make an attachable lever that lets wheelchair users propel themselves with a rowing motion.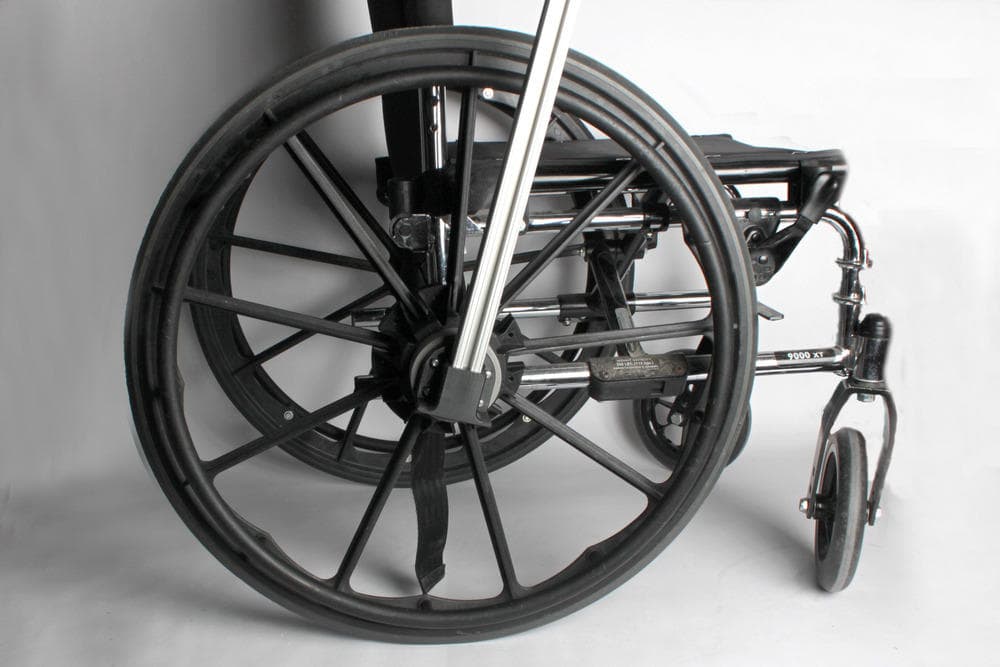 Sayed uses a wheelchair himself, and with a 3D printer he created the easily detachable wheelchair tray he always wanted. Then he took that idea and thought up a bunch of other things he could mount onto his wheelchair using the same system. Now he has a tripod, cup holder, laptop holder and he's working on a rain canopy.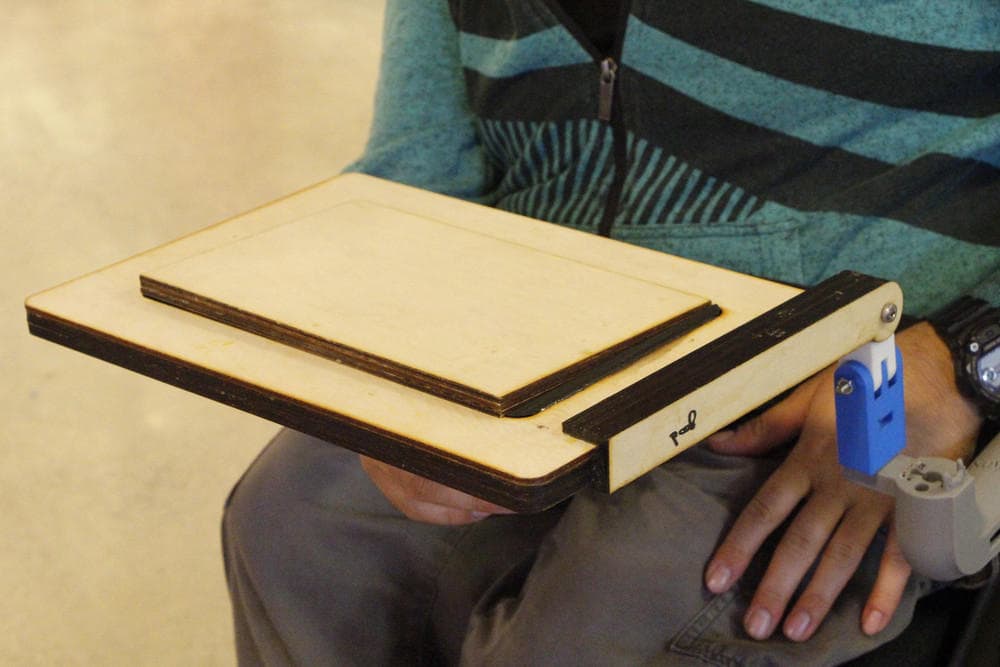 On Monday, Kate and Sayed presented their creations to President Obama at the White House Science Fair.
 Guests
Mohammed Sayed, student at the NuVu innovation school.
Kate Reed, student at the NuVu innovation school.
More
NuVu Innovation School: Hacking Wheelchairs For Urbanity

"Fusion is a 3D modeling software that allows you to edit dimensions and sizes on models you make. We spent the first few days making objects in the software as exercises. I made a phone case."
Wired: 3-D Printing Helped These Teens Build A Smarter Wheelchair
"The project is just one way that 3-D printing is remaking the way we build—and modify—the stuff we use in our daily lives. This includes everything from wheelchairs to musical instruments to guns."
The White House Blog: Meet the Exhibitors In The 2015 White House Science Fair
"This year's exhibit lineup includes a diverse array of projects, from patented inventions being brought to market, to innovative apps coded from the ground up, to award-winning rockets and robots, to pollution-powered batteries, 3D-printed wheelchair parts, and plans to protect honeybees."
This segment aired on March 25, 2015.