The Defense Rests In Tsarnaev Trial
10:29
Play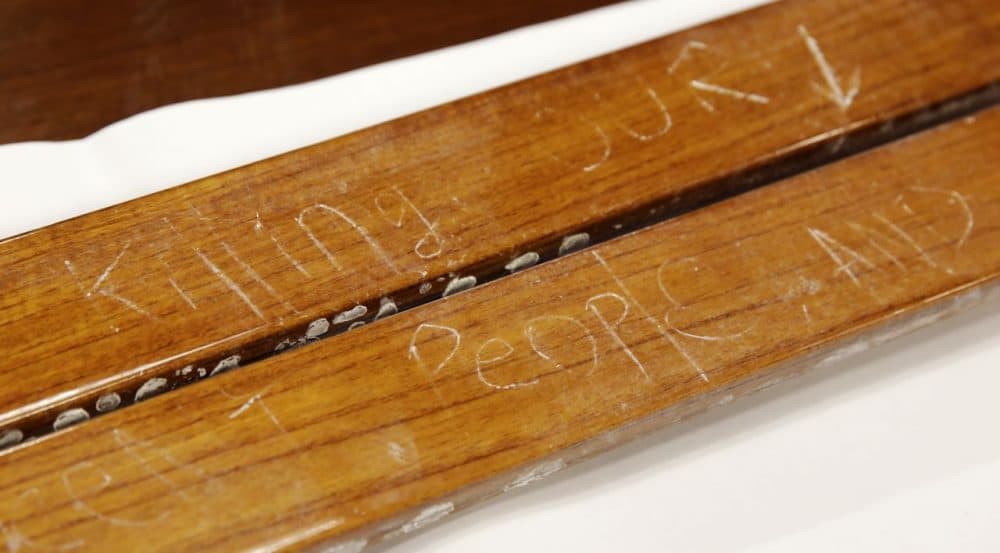 This article is more than 5 years old.
The defense team in the trial of admitted Boston Marathon bomber Dzhokhar Tsarnaev rested Tuesday, after calling their fourth and final witnesses. Closing statement are planned for Monday.
It was a very brief defense, lasting only a day and a half, compared with 92 witnesses over 14 days of testimony from the prosecution.
The focus was on digital and forensic evidence, with defense attorneys trying to convince jurors that Dzhokhar's elder brother, Tamerlan, was the driving force behind the duo's deadly rampage.
Guests
Jack Lepiarz, WBUR reporter. He tweets @Lepiarz.
Ronald Sullivan, clinical professor of law at Harvard Law School.
More
WBUR: Defense Rests In 1st Phase Of Boston Marathon Bombing Trial

"Lawyers for Boston Marathon bomber Dzkokhar Tsarnaev rested their case in his federal death penalty trial Tuesday after presenting a brief case aimed at showing his late older brother was the mastermind of the 2013 terror attack."
This segment aired on March 31, 2015.