For Folk Collector Alan Lomax's 100th Birthday, Banjoist Jayme Stone's 'Lomax Project'
13:50
Play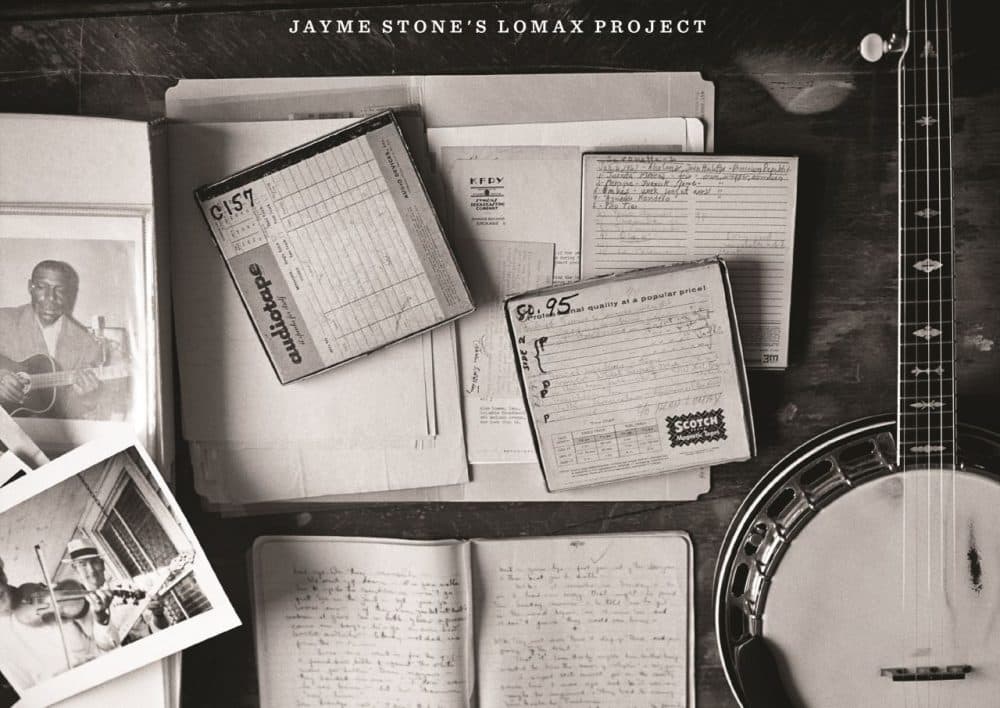 This article is more than 6 years old.
The great folklorist and song collector, Alan Lomax, made thousands of field recordings — from the early blues of the deep south to the spirituals of the Georgia Sea Islands to Calypso from Trinidad.
To mark Lomax's 100th birthday, banjoist Jayme Stone is out with a new album of 19 songs, selected from Lomax's vast archive, called "Jayme Stone's Lomax Project."
Alan Lomax had a huge influence on the music world. If not for him, we might not have heard the great Muddy Waters, Lead Belly or Woody Guthrie. Without the inspiration of these musicians, the Rolling Stones might never have formed and, without the Stones, modern blues and rock 'n' roll might not have developed the way they did.
Jayme Stone will be performing with some of his collaborators Wednesday at 8 p.m. at the Park Avenue Congregational Church in Arlington. They will also be performing Friday at 8 p.m. at the Firehouse Center for the Arts in Newburyport.
Note: If you want to listen to Alan Lomax's original recordings, the Lomax archive has a "global jukebox" with more than 15,000 songs Lomax recorded post-1950 at culturalequity.org. The Library of Congress has another 15,000 songs that were recorded between 1935 and 1945. The record label Rounder also put out 100 albums of Lomax's field recordings in the 80s and 90s.
Guest
Jayme Stone, award-winning banjoist, composer and producer. His latest album is "Jayme Stone's Lomax Project." He tweets @jaymestone.
More
The Boston Globe: Jayme Stone, 'Jayme Stone's Lomax Project'
"The latest endeavor from Canadian banjo player Jayme Stone takes the famous folklorist, song-collector, and culture sleuth Alan Lomax as its polestar, but the Lomax Project isn't simply homage."
Studio 360: In The Field Of Folk Music, Alan Lomax Is A Giant — If A Flawed And Controversial One
"Turner and some other scholars have come to question Lomax's influence. Lomax's emphasis on the blues, they believe, presented a distorted and stereotypical picture of blacks."
GOOD: A World Without Alan Lomax
It's difficult to overstate Alan Lomax's influence on the music world. Lomax's father, John, was a pioneering folklorist who brought along Alan on recording trips throughout the American South when he was a child and then later as a teenager."
This segment aired on April 1, 2015.