Hiawatha Bray On The EU's Antitrust Case Against Google
06:44
Play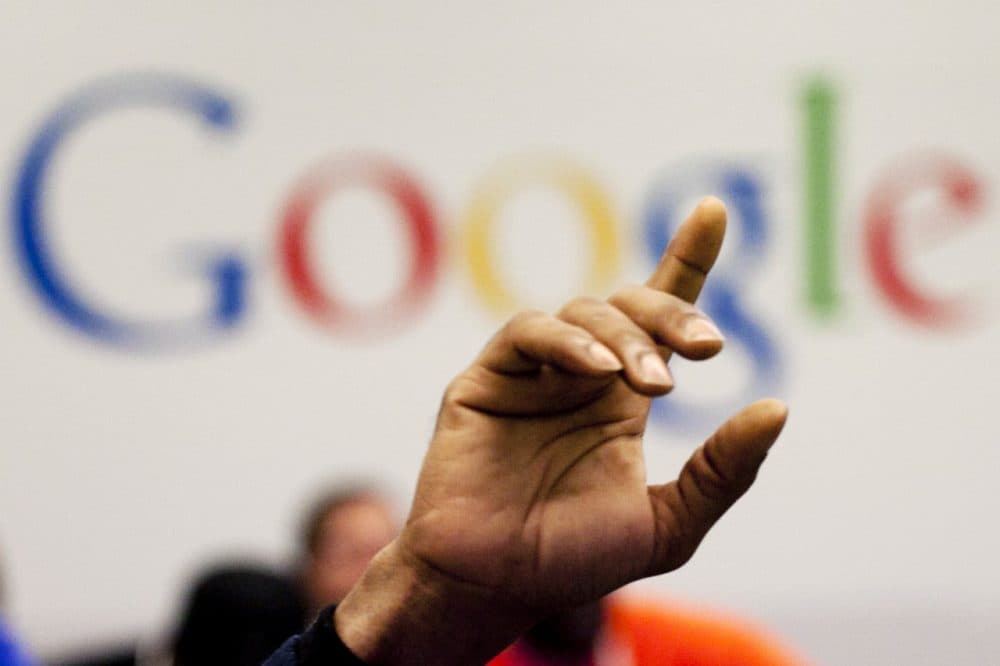 This article is more than 6 years old.
The battle between European regulators and American tech companies has a long history. An antitrust loss by Microsoft cost the company billions in fines. Intel is well into its second decade of litigation and appeals. And now, Google is in Europe's crosshairs.
The issue, say EU regulators, is Google's market dominance. 90 percent of Internet searches in Europe are done through Google, compared to here in the United States, where the number is about three out of every four searches.
So, what will this case against the American tech giant mean for Internet users?
Guest
Hiawatha Bray, technology writer for the business section of The Boston Globe. He's also author of the book, "You Are Here: From the Compass to GPS, the History and Future of How We Find Ourselves." He tweets @GlobeTechLab.
More
The Boston Globe: Europe Raises Stakes In Google Battle With Antitrust Charges
"The European Union's escalating legal attack on Google is likely to ignite a debate about whether the Internet search leader makes life more convenient for consumers or abuses its power to squeeze out rivals who might have something better to offer."
The New York Times: Europe Challenges Google, Seeing Violations Of Its Antitrust Law
"The case is the first time that antitrust charges have been brought against Google, despite a yearslong face-off between the company and regulators here. It will almost certainly increase pressure on Google to address complaints that the company favors its own products in search results over its rivals' services."
This segment aired on April 16, 2015.