Alcohol Breath Test Accuracy Under Review
08:41
Play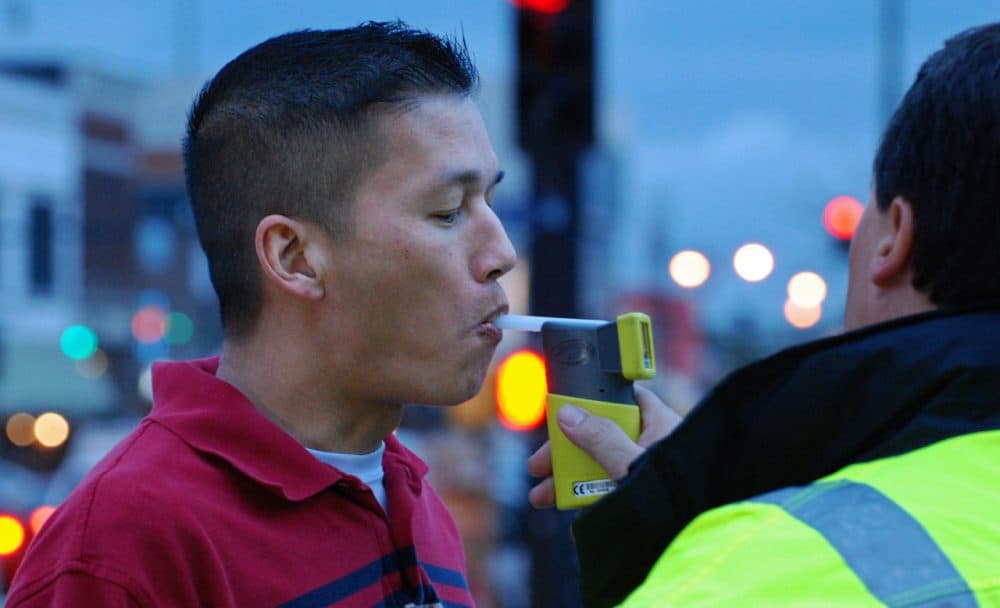 This article is more than 6 years old.
The alcohol breath test, used by partygoers and police alike, has long been the quick way to test if a person is legally drunk. But there are ongoing concerns about how accurate it really is.
Now, state police are investigating the test's reliability and, in the meantime, some prosecutors have suspended use of the tests in drunk driving cases -- including in Middlesex and Essex counties, as well as the Cape and Islands.
Guests
Edward Sharkansky, criminal defense attorney at the Law Offices of Edward Sharkansky. He tweets @EdShark.
Marian T. Ryan, Middlesex district attorney. She tweets @DAMarianRyan.
More
WBUR: Breathalyzer Tests Suspended In Some Mass. Counties
"Concerns about the test have led defense attorneys and prosecutors to sift through old cases and look for evidence of questionable breathalyzer results. Officials learned of concerns last month. Executive Office of Public Safety and Security spokesman Felix Browne says he can't confirm how many cases might be affected by the ongoing review."
The Boston Globe: Prosecutors Halt Use Of Breathalyzer Results Amid Review
"Browne said Wednesday he was unable to confirm how many cases might be affected by the ongoing review. An official with knowledge of the review said state authorities believe about 69 cases are involved, out of about 6,000 tests conducted throughout the state with the device, which measures the level of alcohol in the blood. The review could confirm that number of cases or modify it."
This segment aired on April 24, 2015.