A Teenager's Coerced Confession Gets Retold Onstage
Play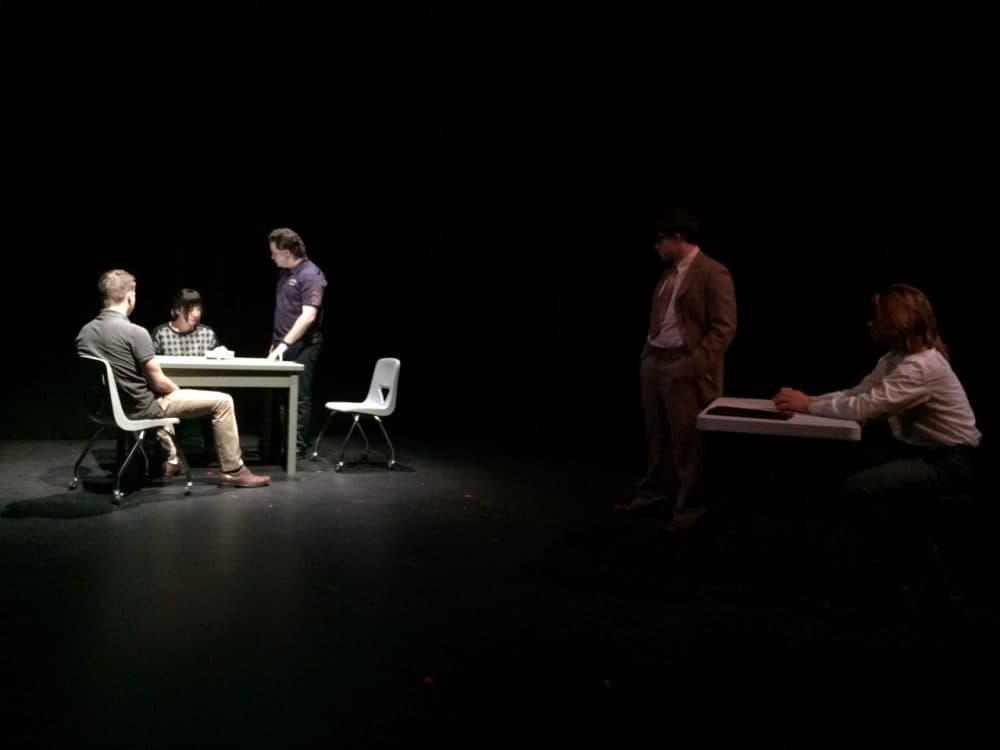 This article is more than 7 years old.
On December 1, 2008, 16-year-old Nga Truong was interrogated by the Worcester Police Department. She was accused of killing her 13-month-old son, Khyle. The interrogation, conducted by Sergeant Kevin Pageau and Detective John Doherty, was recorded. After more than two hours of questioning, Truong confessed to "smothering" her son.
A judge later examined the video and ruled that the confession was illegally "coerced," and thus, it could not be used as evidence in court. WBUR senior reporter David Boeri covered Truong's story back in 2011 in an award-winning series called "Anatomy of a Bad Confession."
The story is now being given another treatment — a documentary play, written by two seniors at Brandeis University. It's called "Coerced."
"Coerced" will be performed Thursday and Sunday at the Laurie Theatre at Brandeis.
Guests
Julian Seltzer, co-playwright of "Coerced." He tweets @JulianSeltzer.
Amanda Jane Stern, co-playwright and director of "Coerced." She tweets @amandaJstern.
More
The ARTery: A 'Coerced' Confession And Its Aftermath, Onstage
"When 'Coerced' receives its first public performances on Thursday and Sunday, it will signal much more than the completion of a school assignment. This documentary play — all of its dialogue is taken from real-life sources — reflects a deep dive by two Brandeis University students into the case of Nga Truong, the grieving Worcester 16-year-old who in 2008 was prompted by an intense interrogation to 'admit' to a horrific crime—one that all involved now concede she didn't actually commit."
This segment aired on April 23, 2015.