With Nepal Death Toll Exceeding 4,000, Boston's Nepali-Americans Respond
07:30
Play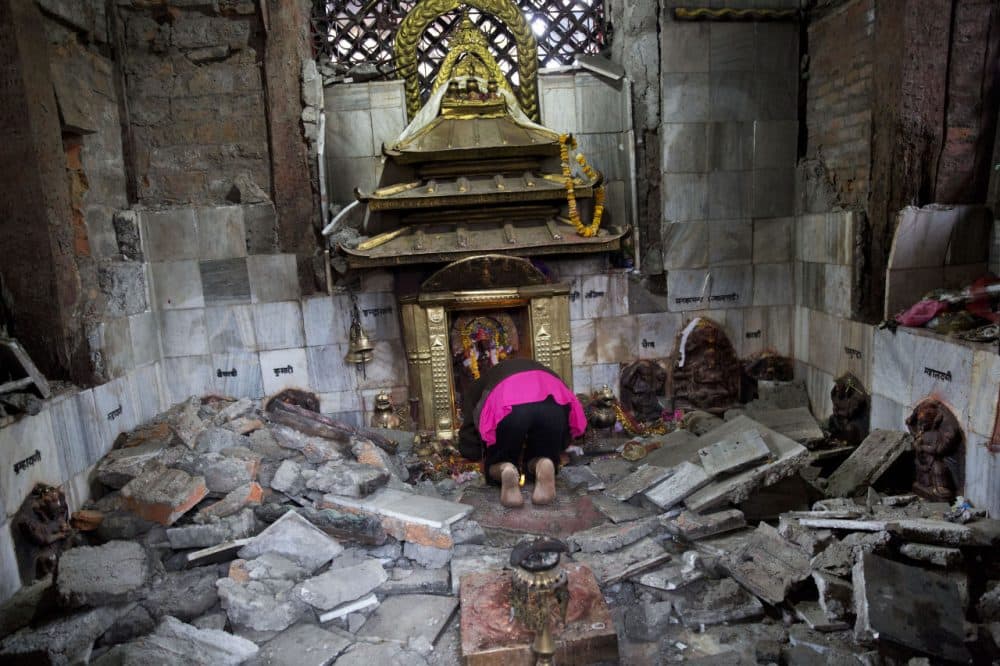 This article is more than 6 years old.
With the death toll in Nepal exceeding 4,000, Nepali-Americans in greater Boston are responding to the devastating earthquake.
The Nepalese community here in Massachusetts is one of the largest in the U.S. Sunday, in Copley Square, more than 1,000 people gathered for a vigil. Boston Mayor Marty Walsh was among those in attendance.
"I mean, it's awful," said the mayor. "I'm watching the reports on TV and reading it on the newspaper and some people here tonight are concerned about their loved ones, haven't been in contact with them. So, it's a very trying time for people, you know? Especially when home is so far away and the earthquake was a massive earthquake. It's a just scary for a lot of people."
Guest
Akanksha Baidya, UMass Boston student and member of the UMass Boston Nepali Student Association.
Amit Dixit, executive director of the South Asian Arts Council, he helped organize the vigil in Copley Square.
More
WBUR: More Than 4,000 Dead In Nepal As Earthquake Toll Rises
"Nepal's devastating earthquake that hit Saturday is now blamed for at least 4,000 deaths. Reconstruction is estimated to cost billions. International aid efforts are underway, but aftershocks are rattling survivors' nerves and making the recovery even more challenging."
This segment aired on April 27, 2015.