Why Are Opioid Overdoses On The Rise In Massachusetts?
05:04
Play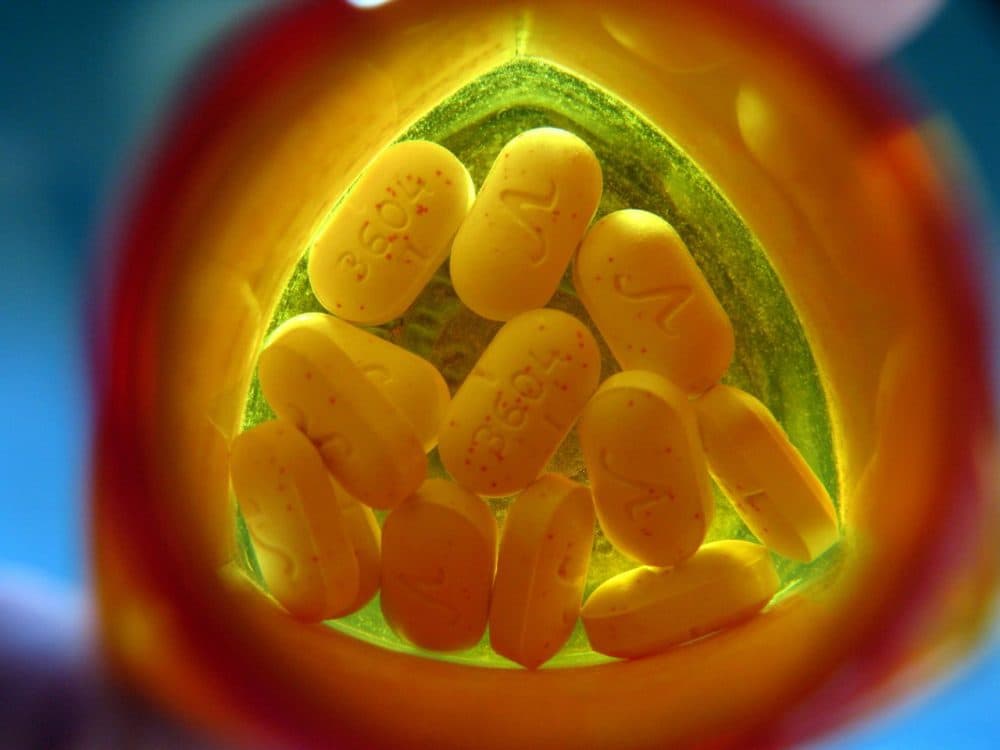 This article is more than 6 years old.
Gov. Charlie Baker and the state Secretary of Health and Human Services Marylou Sudders call the number of opioid deaths in the state last year, "staggering." There were over 1,000 overdoses in 2014, including 600 confirmed opioid cases and 400 still expected to be linked. The figures represent a 33 percent jump from just two years ago.
One of Gov. Baker's early initiatives was to create a task force to address the state's opioid addiction crisis. The task force's recommendations are due next month but the recent numbers show the problem isn't going away any time soon.
Guests
Joanne Peterson, founder and executive director of Learn2Cope, a support group for parents and family members of those struggling with addiction. Joanne's son has been in recovery for eight years. She tweets @learn2cope2001.
More
The Boston Globe: A United Front In The Opioid Battle
Still, this epidemic isn't limited to any one state or socioeconomic background. Its tragic impact touches Americans from both rural and urban communities and families from every walk of life. Nationally, drug overdoses have become the leading cause of injury death in the United States. In 2012 alone, 259 million opioid prescriptions were written — enough for every American adult to have a bottle.
Radio Boston: The People Behind Mass. Overdose Numbers
"It's really hard to catch because there's no smell to it. The symptoms to me — I thought he was going through some sort of mood disorder because he'd be up all night, sleep all day. Suddenly he lost all his ambition — wasn't wanting to really do anything that he used to do."
This segment aired on April 28, 2015.