Dzhokhar And Tamerlan Tsarnaev Had Very Different Ambulance Rides
06:47
Play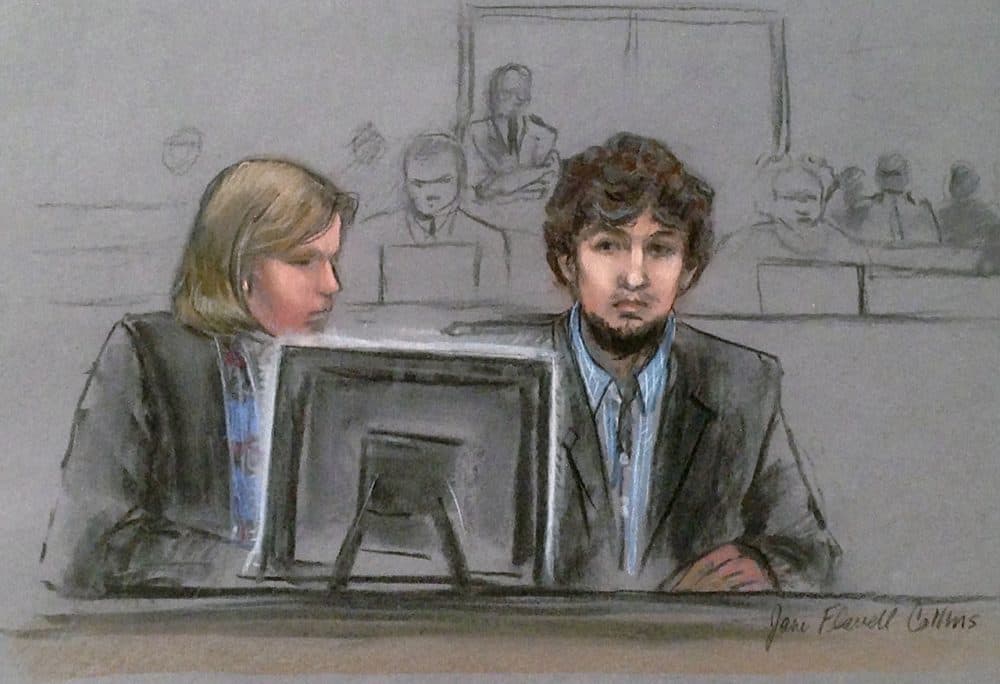 This article is more than 6 years old.
It's day three of the defense's case for why Boston Marathon bomber Dzhokhar Tsarnaev should spend his life in prison, not face the death penalty. Wednesday afternoon was the first time the testimony turned to Dzhokhar and away from his older brother, Tamerlan.
The jury heard from paramedics who gave accounts of the vastly different ambulance rides Dzhokhar and his brother, Tamerlan, took after they were captured. Tamerlan screamed and struggled so much that paramedic Michael Sullivan said he and a coworker could not treat him on their way to Beth Israel Deaconess Medical Center, where Tamerlan later died.
Dzhokhar, however, answered questions and followed directions the whole way, raising his voice only when a bandage placed on his wounded leg was uncomfortably tight.
The jury also heard testimony from many of Dzhokhar's teachers, who all remembered him as an amicable and stellar student.
Earlier in the morning, the court heard an account of an FBI interview with a distant cousin of the Tsarnaev's who had several discussions about Islam with Tamerlan during his 2012 trip to Dagestan in Russia.
Guest
Jack Lepiarz, WBUR reporter. He tweets @Lepiarz.
More
WBUR: Live Coverage Of The Trial
"@wburLive is WBUR's live news Twitter account. See the widget below for tweets from the terrorism trial of Dzhokhar Tsarnaev in Boston federal court. The latest tweets are on top."
Radio Boston: The Brothers Tsarnaev And Radicalization
"The real story is more complicated, layered with the history of these two brothers, their family's upheaval, their Chechen ancestry, and hopes for a new life in the United States."
This segment aired on April 29, 2015.