Boston Marks 40 Years Since End Of Vietnam War
15:21
Play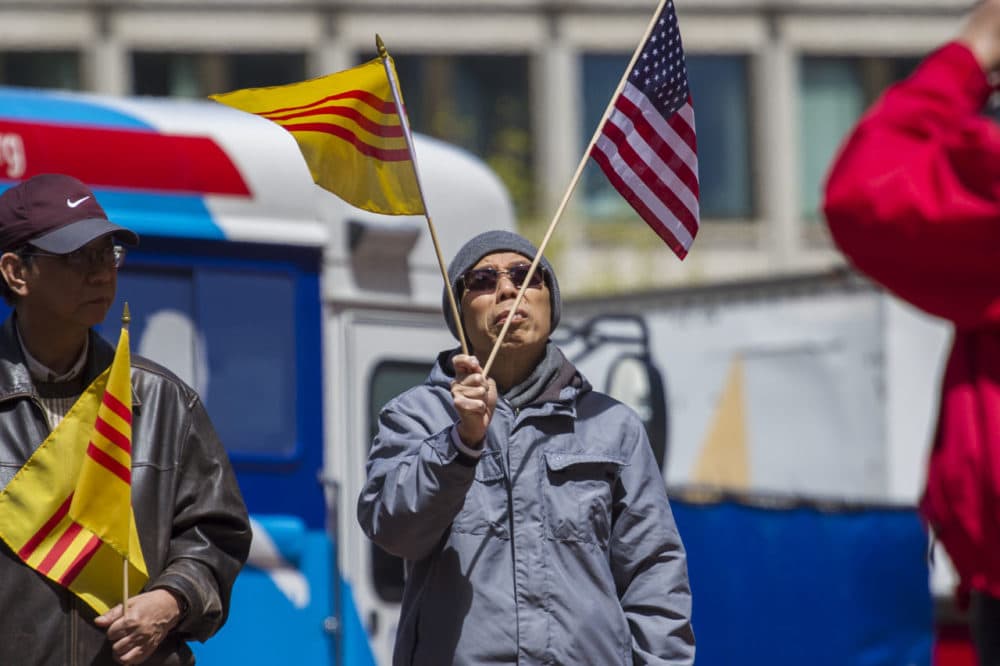 This article is more than 6 years old.
Exactly 40 years ago Thursday, Saigon fell and the Vietnam War ended. And at Boston City Hall, Vietnamese Americans, public officials and others gathered to commemorate the anniversary.
"It commemorates the fall of Saigon," said Thang Pham of Tewksbury, who was 11 years old when he arrived in the U.S. from Vietnam. "[It's] the day we lost our beloved country. We escaped communism, searching for freedom, I came here to commemorate that day, to also give respect to the soldiers who fought in the war and died, trying to search for freedom over those years."
But in what is now Ho Chi Minh City, Vietnamese celebrated what they call Reunification Day. Still, inside the U.S. Consulate, Americans held a solemn ceremony honoring the last soldiers to die in the war.
More
WBUR: A Vietnamese Parade, And A Solemn U.S. Ceremony
"In downtown Ho Chi Minh City, there was a military parade, marking 40 years since the final U.S. troops left and Saigon (now Ho Chi Minh City) fell to the North Vietnamese Army. It's called Reunification Day."
WBUR: 'Saigon: The Final Hours' — A WBUR Documentary
"On the 40th anniversary of the fall of Saigon, four Massachusetts Marines offer their on-the-ground accounts of the final evacuation of U.S. troops and South Vietnamese troops and civilians from the U.S. embassy."
This segment aired on April 30, 2015.