Move From Alabama To California Still Inspires Singer/Songwriter Shelby Lynne
19:18
Play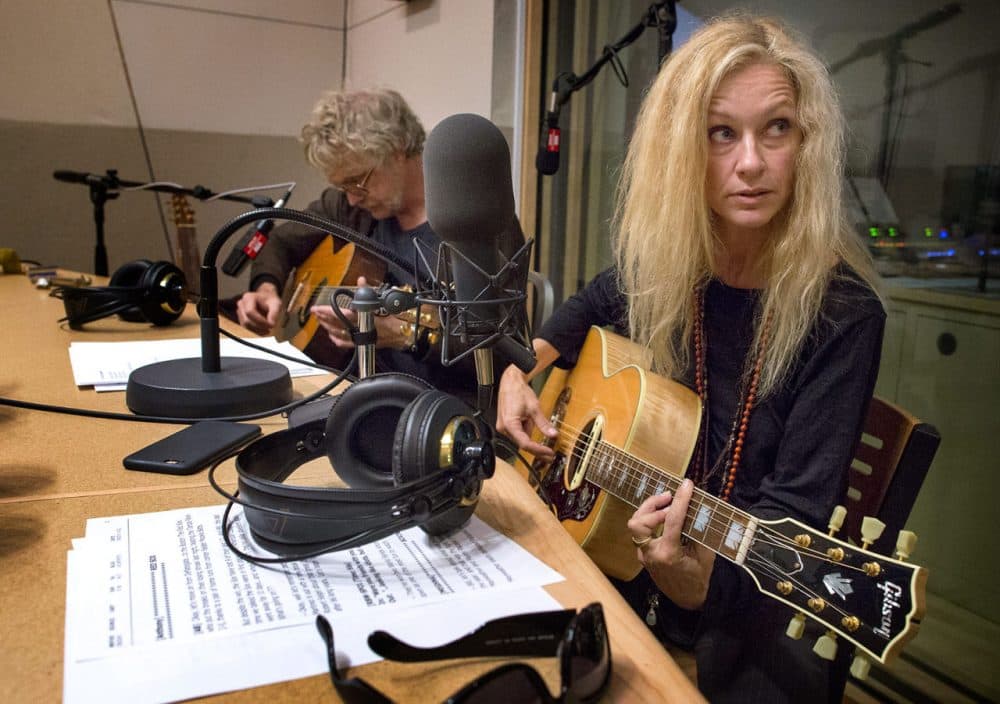 This article is more than 6 years old.
You can take a girl out of the south, but you can't take the south out of the girl. That's perfectly clear in the music of singer/songwriter Shelby Lynne.
Lynne's move from her native Alabama to California is part of the inspiration behind her new album, "I Can't Imagine."
Shelby Lynne will be performing at Johnny D's in Somerville Thursday night, and at the Narrows Center for the Arts in Fall River Friday.
Guests
Shelby Lynne, GRAMMY Award-winning singer/songwriter. She tweets @shelbylynne_68.
Ben Peeler, guitar and Weissenborn.
More
Rolling Stone: Shelby Lynne On Cleaning Out Her 'Dark Dixie Closet' For New Album
"Whether she's crooning a traditional country tune with George Jones, as on her 1988 single 'If I Could Bottle This Up,' paying tribute to Dusty Springfield with the glorious Just a Little Lovin' from 2008, or grooving on West Coast-inspired country-rock, as she does throughout the sensational, just-released LP, I Can't Imagine, Shelby Lynne is all about the vibe."
This segment aired on May 6, 2015.