New England Patriots Get Punished By The NFL
22:59
Play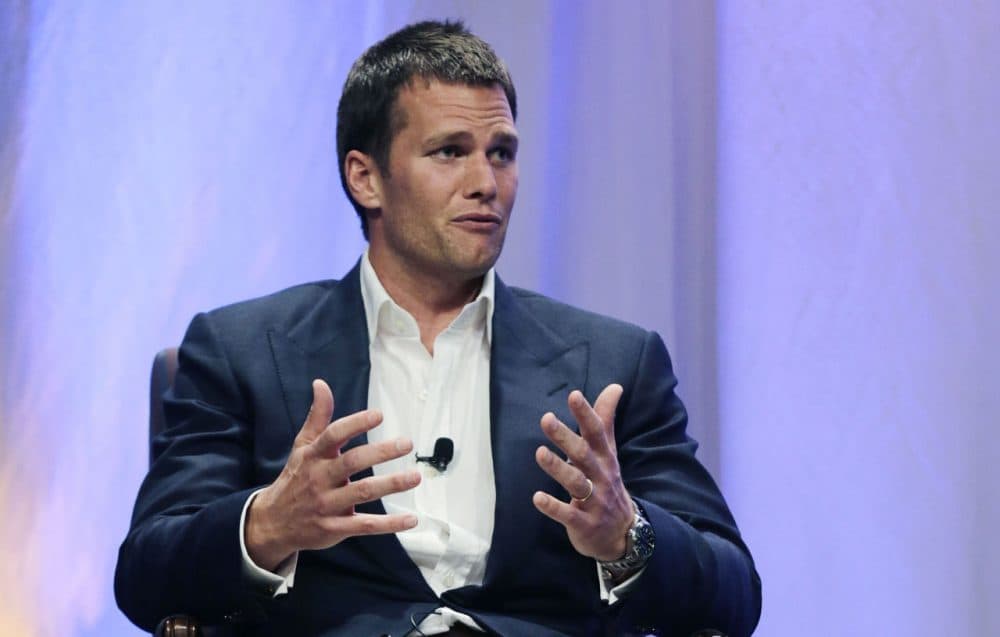 This article is more than 6 years old.
Everybody's talking about it. A day after the National Football League handed down punishment to the New England Patriots and slapped quarterback Tom Brady with a four-game suspension, people are asking how the star quarterback and his championship team could have played this one so poorly.
Of course, we're talking about the fallout from the "deflategate" scandal — revelations that Tom Brady probably knew about a scheme to supply him with under-inflated footballs before January's AFC championship game against Indianapolis.
In addition to his suspension, the NFL fined the team $1 million and took away two of the Patriots' upcoming draft picks.
Reaction to the penalties run the gamut. Many football fans beyond New England say they're evidence that the Patriots are cheaters — and have been for a long time.
But here in Boston, not surprisingly, many Patriots fans say the penalties are too harsh.
Guests
Shira Springer, enterprise reporter for The Boston Globe's sports section. She tweets @ShiraSpringer.
Zak Keefer, sports reporter for the Indianapolis Star. He tweets @zkeefer.
More
WBUR: 'Four Games, For That?': Pats Fans React To Brady Suspension With Disbelief
"The New England Patriots will have to start their title defense without their star quarterback. The NFL has suspended Super Bowl MVP Tom Brady for four games without pay for his part in 'Deflate-Gate.'"
This segment aired on May 12, 2015.