Incoming BU Professor's Tweets About Race Draw Scorn, Support
23:30
Play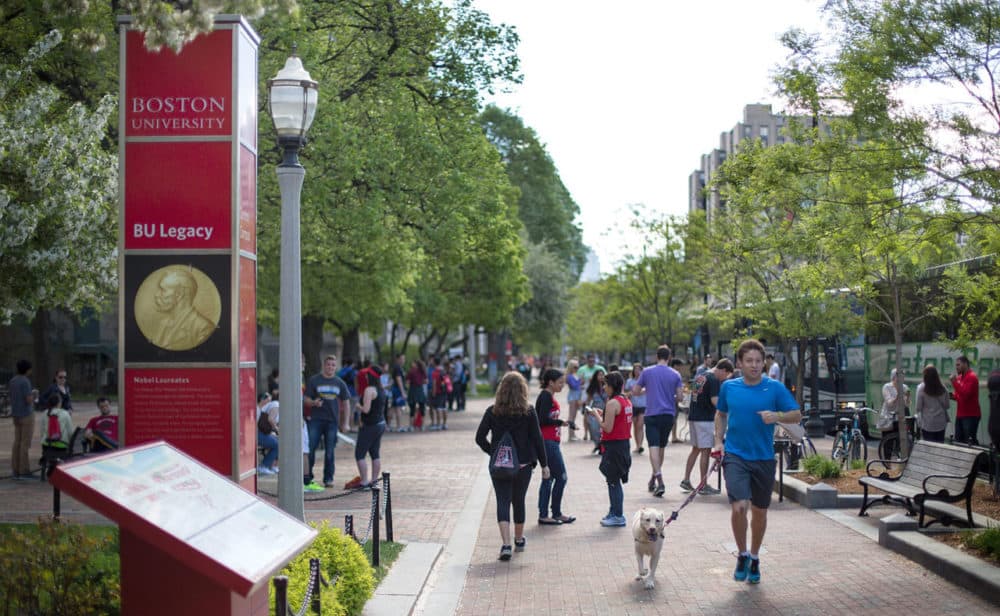 This article is more than 5 years old.
There's a famous maxim often attributed to the French philosopher, Voltaire. It goes, "I disapprove of what you say, but I will defend to the death your right to say it." It expresses powerfully a right to free speech — which in theory, at least, most of us embrace.
But in practice, it's more complicated. A case in point are a series of recent and controversial tweets from an incoming Boston University professor. Saida Grundy, an African-American sociology professor, managed to offend lots of people, including her new boss, Boston University President Robert Brown.
Among her many tweets about race was this: "Why is white America so reluctant to identify white college males as a problem population?" In another tweet, she exhorted white people to "deal with your white stuff," though instead of "stuff" she used a word we won't repeat here. Then, she said, "slavery is a *YALL* thing."
In a statement, BU President Robert Brown acknowledged Grundy's right to express her opinions, but he also wrote, "words have power and...her Twitter feed stereotyped and condemned other people."
Brown says Grundy will report for work on July 1, but critics decried her comments as offensive, racist and inappropriate for a university professor. On Twitter, her supporters say this is about academic freedom, and that "the true problem is racism — not Dr. Grundy calling it out."
Guests
Harvey Silverglate, defense attorney and author of "The Shadow University: The Betrayal of Liberty on America's Campuses." He tweets @HASilverglate.
Tricia Rose, professor and director of Brown University's Center for the Study of Race and Ethnicity in America. She tweets @ProfTriciaRose.
Jaimee McGruder, Boston University sophomore majoring in communications. She's president of BU's People of Color Coalition.
More
WBUR: BU Students Rally To Support Incoming Sociology Professor Criticized For Tweets On Race
"An incoming sociology professor at Boston University says she regrets that her 'personal passion about issues surrounding' race has led her 'to speak about them indelicately.'"
Socawlege.com: Boston University Assistant Professor Saida Grundy Attacks Whites, Makes False Statements On Twitter
"Saida Grundy is an 'incoming Assistant Professor of Sociology and African-American Studies at Boston University,' according to her bio on BU's African American Studies Department's website. Among other things, she is an active Twitter user, having racked up over 57,000 tweets."
Boston University: Letter From President Brown
"Many members of our community are aware of comments made on social media by Dr. Saida Grundy, who on July 1st will become an assistant professor in the Department of Sociology with an additional appointment in African American Studies."
This segment aired on May 13, 2015.