Hiawatha Bray On The Surprising Relevance Of AOL
07:16
Play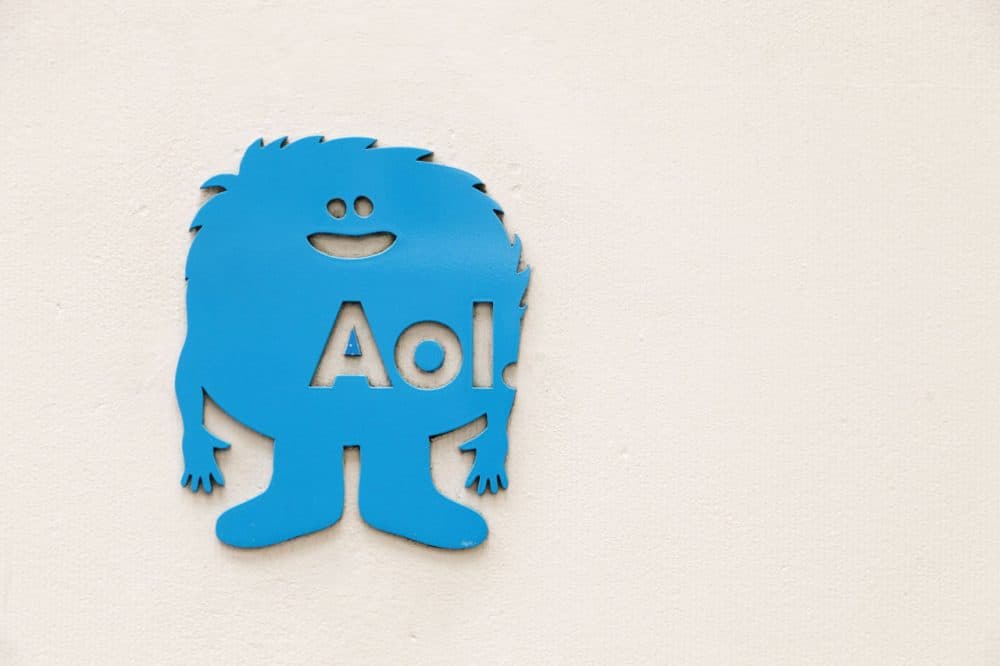 This article is more than 5 years old.
If you haven't already guessed from your Facebook feed or even a simple Google search, the future of the Internet is filled with ads.
How the ads show up, how targeted they are and how they find you is a billion dollar business. Or, to be exact, a $4.4 billion business, according to Verizon Communications, the behemoth wireless company that bought AOL this week.
Once known for "you've got mail," AOL has become a go-to source for digital advertising and mobile video. It's also the steward of several media companies including the Huffington Post, TechCrunch and AOL.com.
Guest
Hiawatha Bray, technology writer for the business section of The Boston Globe. He's also author of the book, "You Are Here: From the Compass to GPS, the History and Future of How We Find Ourselves." He tweets @GlobeTechLab.
More
The New York Times: Verizon's Deal For AOL Is A Push Into The Technology Of Advertising
Verizon Communications made a bold bet on that future this week with its $4.4 billion all-cash deal for the Internet company AOL. Over the last several years, AOL has invested heavily in technologies to create a one-stop shop for marketers seeking to buy digitals ads across television, the web and mobile.
Re/Code: Verizon Buys AOL For $4.4 Billion
If Verizon keeps AOL intact, it will have acquired a business that's part ad tech operation, part publisher. AOL is best-known for its Web properties like Huffington Post and TechCrunch, but in the past few years it has concentrated on bulking up on services that help it and other publishers automate their ad sales. That business is growing at a much faster pace than AOL's content business, but has lower margins.
This segment aired on May 14, 2015.