Google's Offering Free Photo Storage, But At What Cost?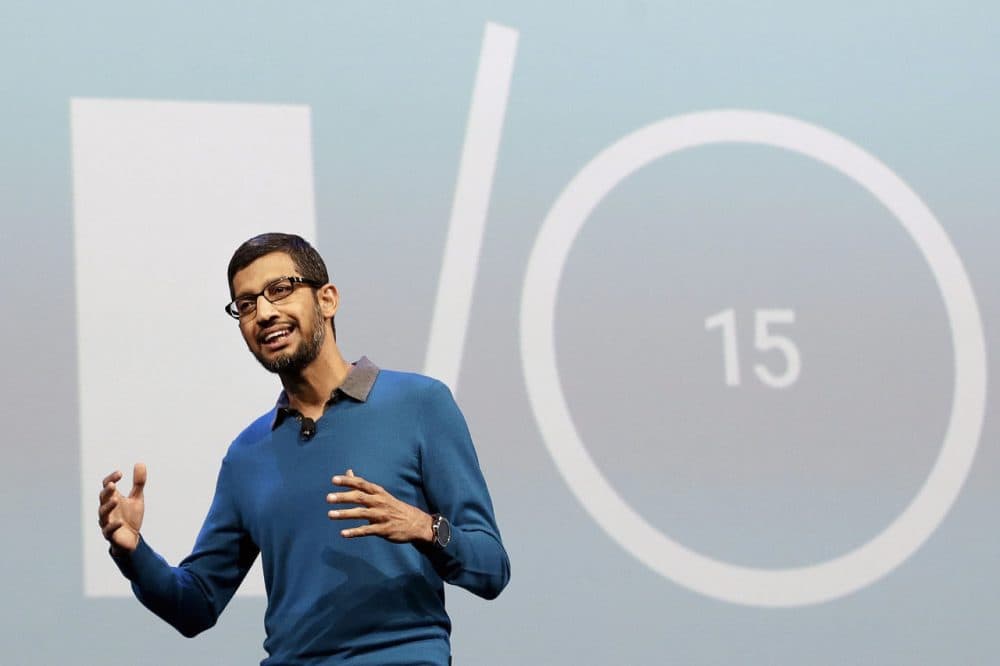 This article is more than 5 years old.
For those in the hunt for new ways to organize the critical mass of photos we take in the digital age, Google has unveiled an attractive option: unlimited storage of photos up to 16 mega pixels and videos up to 1080p. For free.
Early reviews praise the ability to scroll through photos by day, month or year and the ease of viewing photos on mobile devices without having to download them first. But above all, people have raved about Photos' ability to search for photos using text.
Say you want to pull up your dog photos. Just search "dog" and Google's technology will analyze your photos and single out all of the ones with dogs. It's not perfect, but it's cool.
Except, the amount of information the company extracts from your photos to do that stirs up questions about privacy — and who else can do the same.
Guest
Hiawatha Bray, tech writer for the Boston Globe. He tweets @GlobeTechLab
More
Beta Boston: With it's new photos tool, Google gets another shot at our personal data
"The search company's free photo-storage offering has just gotten a major upgrade that could establish it as the first choice for online picture storage. Which may or may not be a good thing, depending on how you feel about Google — and about privacy."
Fusion: The new Google Photos app is disturbingly good at data-mining your photos
"Last week, Google released a new photo app for storage and searching that gives users a rare and incredible glimpse into how much information computers can derive from our photos."