Littlefield On Sports: An End To The Triple Crown Drought And The Future Of Horse Racing
04:59
Play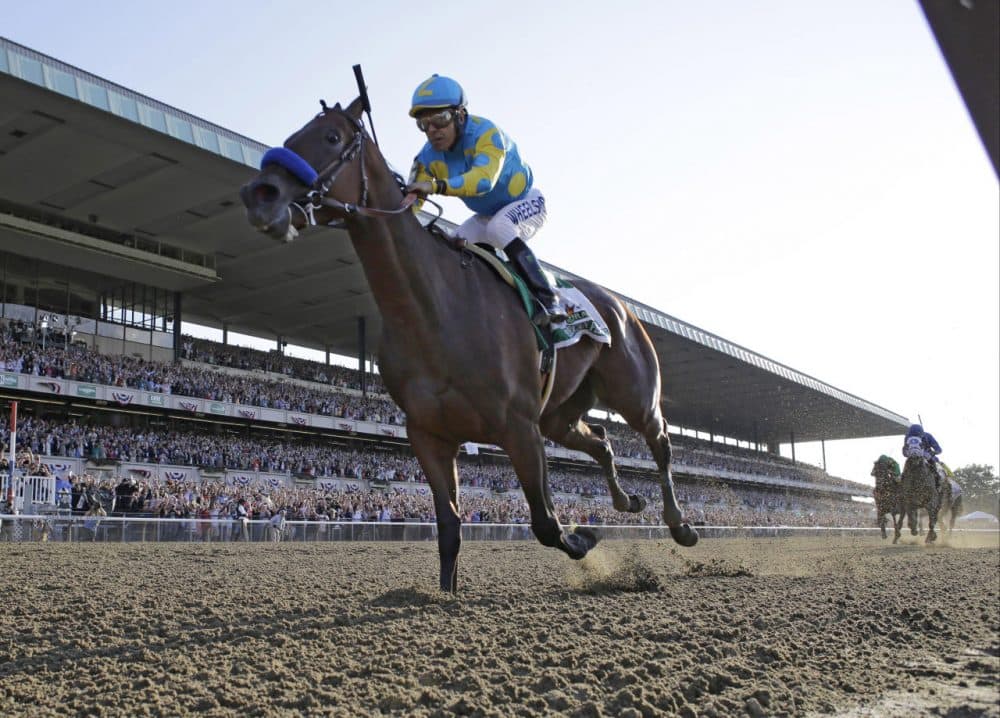 This article is more than 5 years old.
When American Pharoah galloped past the finish line to win the Belmont Stakes last Saturday, he became the first horse to win the Triple Crown in 37 years, breaking a drought that some — including his owner — blamed for part of the decline in race attendance over the last four decades.
But even as fans of horse racing hope the win will reignite interest in their sport, some observers are calling for an end to it all together.
Meanwhile, the Women's World Cup is underway in Canada and the U.S. women beat Australia 3-1 in their first game on Monday. They came into the cup ranked second in the world and having placed in the top three of the last three World Cups.
Finally, in the first three games of the NBA Final between the Cleveland Cavaliers and the Golden State Warriors, LeBron James has scored, assisted or created 200 of the Cavaliers' 291 points, according to the basketball analytics company Synergy Sports Tech.
Guest
Bill Littlefield, host of NPR's Only A Game. He tweets @OnlyAGameNPR
More
The New Yorker: Can American Pharoah Save His Troubled Sport?
"Ahmed Zayat, the horse's owner, was often asked what a Triple Crown would mean to him...'This is not about none of us,' he said. 'This is about American Pharoah and what does this mean for our beautiful sport.'"
Bloomberg Views: Congrats, American Pharoah! Now End Horse Racing
"American Pharoah's trainer, Bob Baffert, said he wants the horse to race as long as possible, though he did give a nod to the idea of letting the three-year-old quit while he's ahead. Here's  my wish: That American Pharoah goes out on a high note, and with him, the entire sport of horse racing."
Sports Illustrated: Moments Of Class Separate USA From Australia In Women's World Cup Win
"Megan Rapinoe may not be on all the magazine covers right now. But she was front and center when it mattered on Monday."
The New York Times: N.B.A. Finals: LeBron James And Cavaliers Hold Off Warriors
"[Stephen] Curry needs only minutes to change the tenor of a game or an entire series, and he nearly erased 36 minutes of lackluster basketball by scoring 17 points in the fourth quarter, helping the Warriors whittle a 20-point deficit to 1. But the Warriors left themselves with too much work, and LeBron James — who else? — left his ferocious imprint on another pivotal win."
This segment aired on June 10, 2015.