High-Stakes Testing: What Does It Really Tell Us?
22:55
Play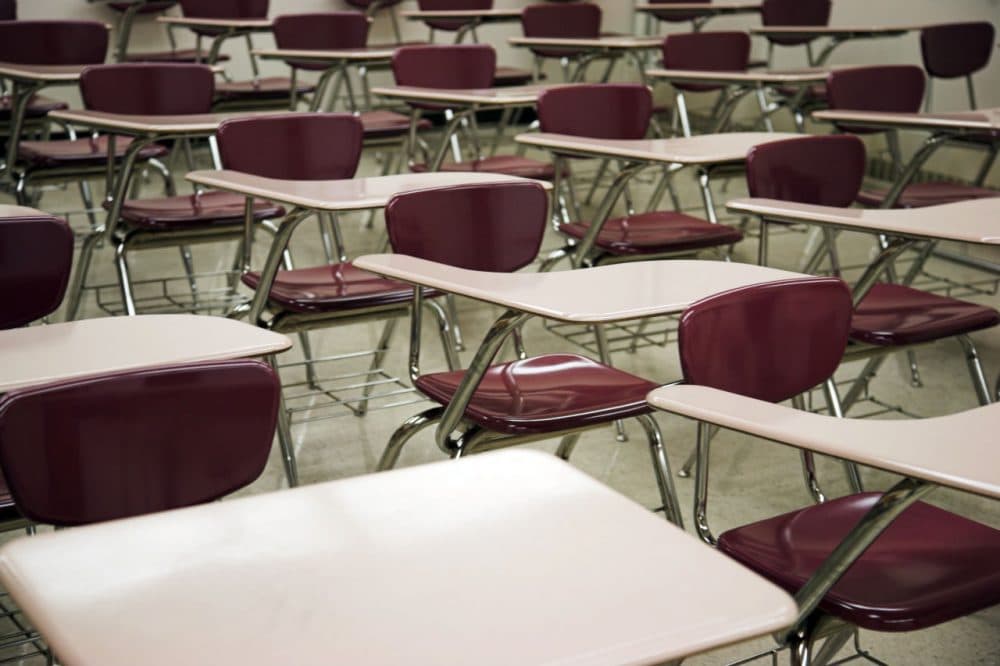 This article is more than 5 years old.
"Less testing, more learning." Those were the stickers thousands of teachers and students wore across the state this week to protest high-stakes testing.
Thursday, a coalition — including the Massachusetts Teachers' Association — testified on Beacon Hill, calling for a three-year moratorium on high-stakes testing, including the controversial PARCC exam.
But, how do we ensure students learn what they need to know in order to graduate and go out in the world as productive citizens? It's a critical question for Massachusetts, a state that's leading the way and regularly ranks first in the nation at educating its students.
Guests
Barbara Madeloni, president of the Massachusetts Teachers' Association. She tweets @BMadeloni.
Jamie Gass, director of the Center for School Reform at the Pioneer Institute, which tweets @PioneerBoston.
More
WBUR: Why Mass. Educators Are Calling For A Halt To High-Stakes Testing
Now, Madeloni and MTA teachers, disgruntled with the amount of high-stakes testing, have turned to the Massachusetts State House to air their concerns about high-stakes testing.They're part of a group of education organizations behind a bill calling for a halt to high-stakes testing. The proposed bill, sponsored by Rep. Marjorie Decker (D-Cambridge), calls for a three-year moratorium on the implementation of PARCC and to remove the "high stakes" nature of the existing MCAS tests.