Economic Inequality And The New England Historian Who Coined 'The American Dream'
12:51
Play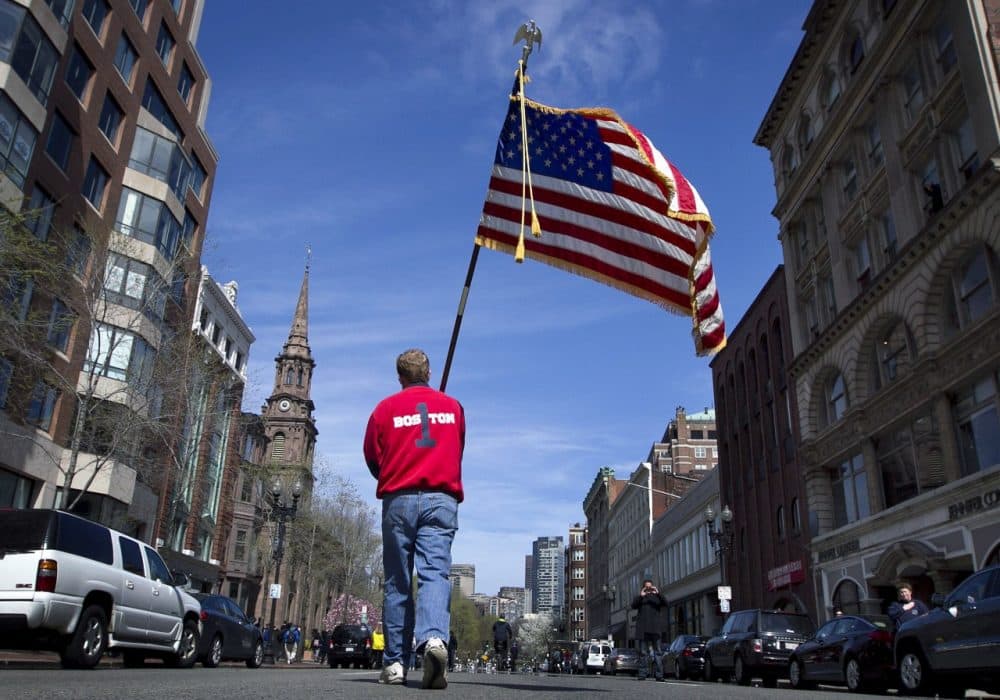 This article is more than 5 years old.
Massachusetts has one of the highest rates of income inequality in the nation, so Radio Boston is launching an occasional series taking a closer look at what that means, the impact it has on life here and what can be done about it.
The issue is on so many people's minds. Take the new WBUR poll, out Monday. People were asked, when they say they want politicians to improve the economy, what do they mean by that?
MassINC pollster Steve Kozcela found that a majority of voters — 57 percent — say that improving the economy means distributing gains more evenly between groups, even if it means slower economic growth overall.
Many people just aren't feeling that optimistic. 80 percent of the poll's respondents say income inequality in Massachusetts is going to stay the same or get worse.
Guest
Ted Widmer is a historian at Brown University, a former speechwriter for President Clinton and co-author of "Listening In: The Secret White House Recordings of John F. Kennedy."
More
WBUR: Majority Of Mass. Voters Want Economic Gains To Be Shared Evenly, WBUR Poll Finds

"When voters these days say they want politicians to improve the economy, what do they mean by that? It might surprise you that in Massachusetts, it doesn't mean to grow the economy as much as possible."
The Boston Globe: What The Man Behind The 'American Dream' Really Meant
"We all feel drawn to the 'American Dream.' For millions, immigrants especially, the phrase has evoked the full promise of the United States. What it means exactly, though, has shifted significantly over the years, and that accordion-like expansiveness has only increased its usefulness."
This segment aired on June 15, 2015.