Why Did An MIT Student Record His Own Brain Surgery?
12:09
Play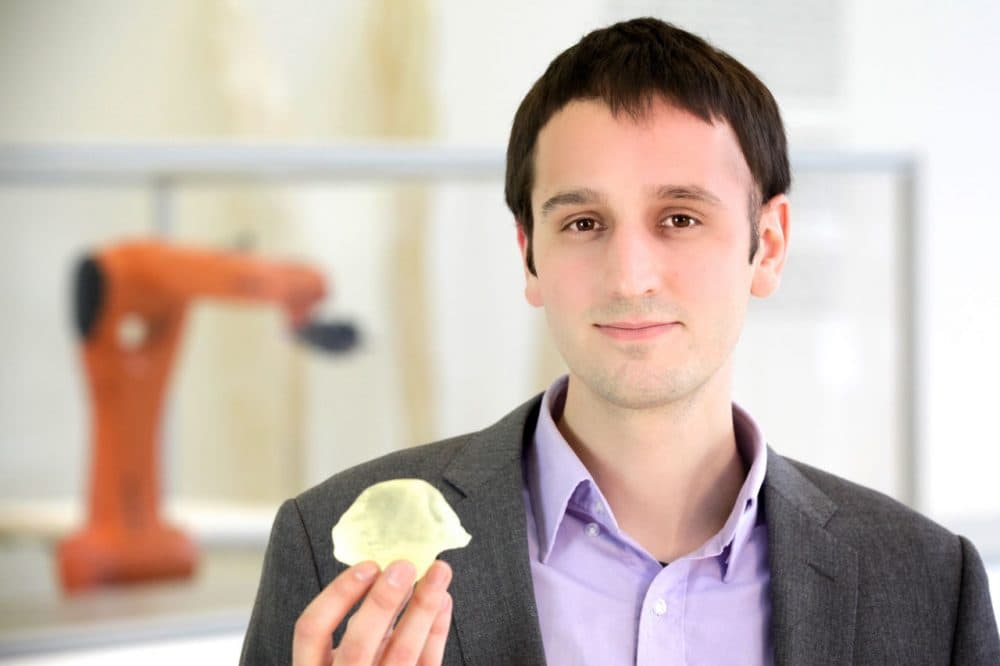 This article is more than 5 years old.
Steven Keating is like most mechanical engineering graduate students at MIT. Except that last summer, he taped his own brain surgery.
It's part of his initiative for more medical transparency. For most people, a copy of their medical record isn't exactly a summer beach read, but Keating told us it's only the beginning of what he thinks people should have access to.
Guest
Steven Keating, Ph.D. candidate in mechanical engineering, M.I.T. He tweets @StevenKeating.
More
The New York Times: The Healing Power of Your Own Medical Records
At every stage, Mr. Keating, a 26-year-old doctoral student at the Massachusetts Institute of Technology's Media Lab, has pushed and prodded to get his medical information, collecting an estimated 70 gigabytes of his own patient data by now. His case points to what medical experts say could be gained if patients had full and easier access to their medical information. Better-informed patients, they say, are more likely to take better care of themselves, comply with prescription drug regimens and even detect early-warning signals of illness, as Mr. Keating did.
Proposed Regulation: Electronic Health Record Incentive Program Stage 3