Local Scientist Says Deflategate Science Is On Tom Brady's Side
07:31
Play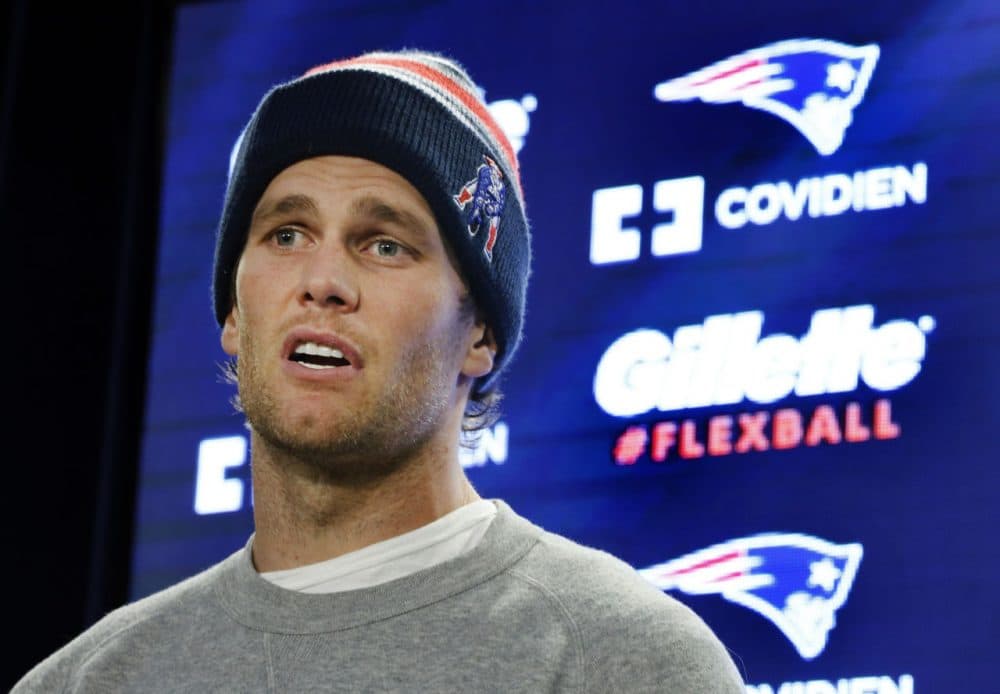 This article is more than 5 years old.
New England Patriots Quarterback Tom Brady went to NFL headquarters on Tuesday, appealing his four game suspension for his role in the "deflategate" scandal.
In its 200-plus page report, NFL investigators concluded that "it was more likely than not" that Brady knew game balls were under-inflated before the Patriots played the Colts in the AFC Championship game. But as Brady makes his case to the league, Mike Greenway says the star quarterback has real science on his side.
Guest
Mike Greenway, retired research scientist.
More
The Boston Globe: A Scientist's Look At Deflategate
"If the penalties are not withdrawn then this will be one of the worst travesties of justice in sports history and the ruling will be proved to be wrong over and over again. Even the NFL can't change the laws of nature. Temperature effects pressure. The Patriots did not deflate footballs."
The Boston Globe: NFL Is Ignoring The Cold Reality Of Science
"If the NFL had any brains, they would call all this nonsense off immediately. Then the NFL could donate the $1 million fine the Patriots paid for Deflategate to the Pat Tillman Foundation, to honor an NFL player who walked away from the field to serve his country. Then the Patriots and the other NFL teams could take the nearly $7 million they were paid to promote the National Guard and donate it to Home Base and other groups that help our wounded warriors. And then everyone's a winner."
This segment aired on June 23, 2015.