Previewing The Sentencing Of Dzhokhar Tsarnaev
11:44
Play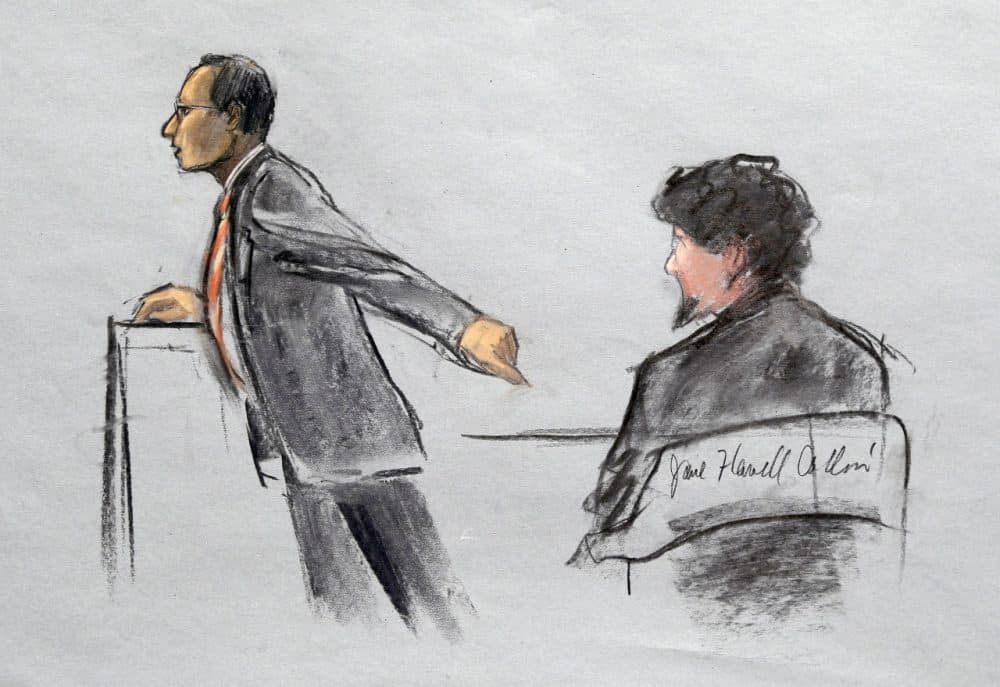 This article is more than 5 years old.
Wednesday in federal court, about 20 people are expected to tell Dzhokhar Tsarnaev what he did to them and their families.
While the victims will get the chance to tell their stories, their sentiments will not actually affect the judge's final sentence.
The judge will merely be stating what the jury decided for Tsarnaev on May 15: the death penalty.
Guest
David Boeri, senior reporter at WBUR and co-host of WBUR's Finish Line podcast. He tweets @DavidBoeri.
More
WBUR: Finish Line: Inside the Boston Marathon Bombing Trial
Two years after the Boston Marathon bombing, which killed three people, injured 260 more, and shook a city to its core, the trial of admitted bomber Dzhokhar Tsarnaev is underway. No two journalists are better prepared to cover the trial than WBUR's David Boeri and The Boston Globe's Kevin Cullen, who have been reporting on crime and justice in Boston for decades.
This segment aired on June 23, 2015.