Taking Steps To Help The Families Of Terrorists' Hostages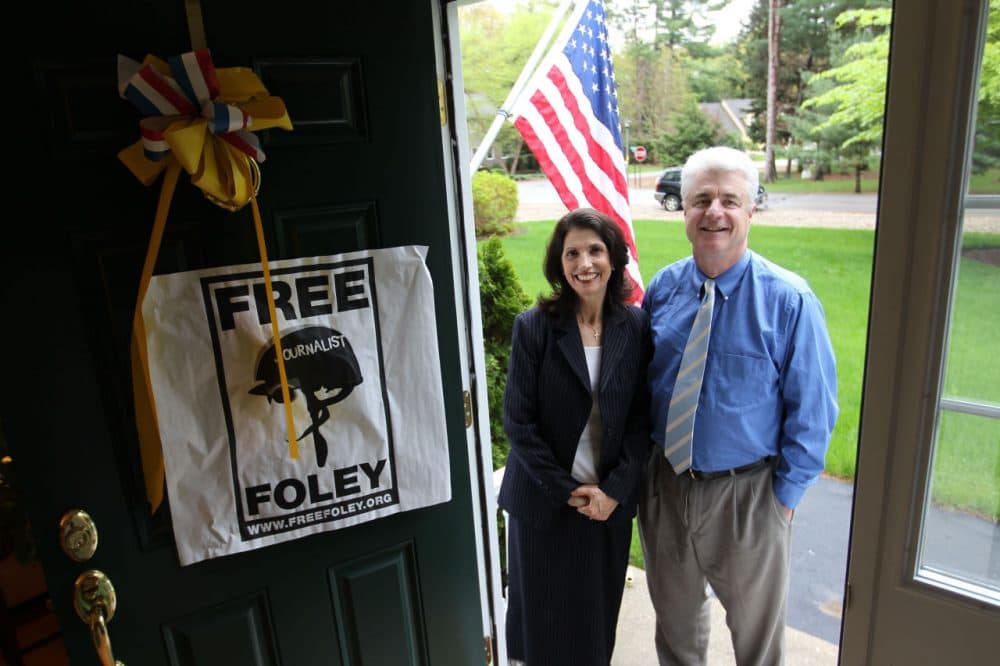 This article is more than 5 years old.
The families of men and women taken hostage by terrorist organizations face a terrible challenge in trying to negotiate with kidnappers to free their loved ones. It's a challenge that Diane and John Foley of New Hampshire faced after the self-described Islamic State took their son, the journalist James Foley, hostage. They tried desperately to get him freed, but ISIS executed him last summer
But this week, President Obama issued a directive that the government will no longer threaten to prosecute families like the Foleys who try to pay ransom for the release of their loved ones. .
The Presidential directive is part of a broad overhaul of the government's response to hostage takers that includes better coordination across various agencies--from the White House, to the state department to the FBI.
Guest
Diane Foley, mother of James Foley. She tweets @dmfaprn
More
The Washington Post: U.S. government to stop threatening prosecution of hostage families for paying ransom
"Under a new presidential policy directive and executive order, the U.S. government will work with the families, sharing classified information when necessary and even dealing directly with hostage takers in an effort to assist private families hoping to secure the release of loved ones."
"Families whose children were held captive in Syria felt that U.S. officials had abandoned them. So they secretly joined forces."
This segment aired on June 25, 2015. The audio for this segment is not available.