How Music Celebrating A Russian Victory Became Synonymous With American Independence
06:16
Play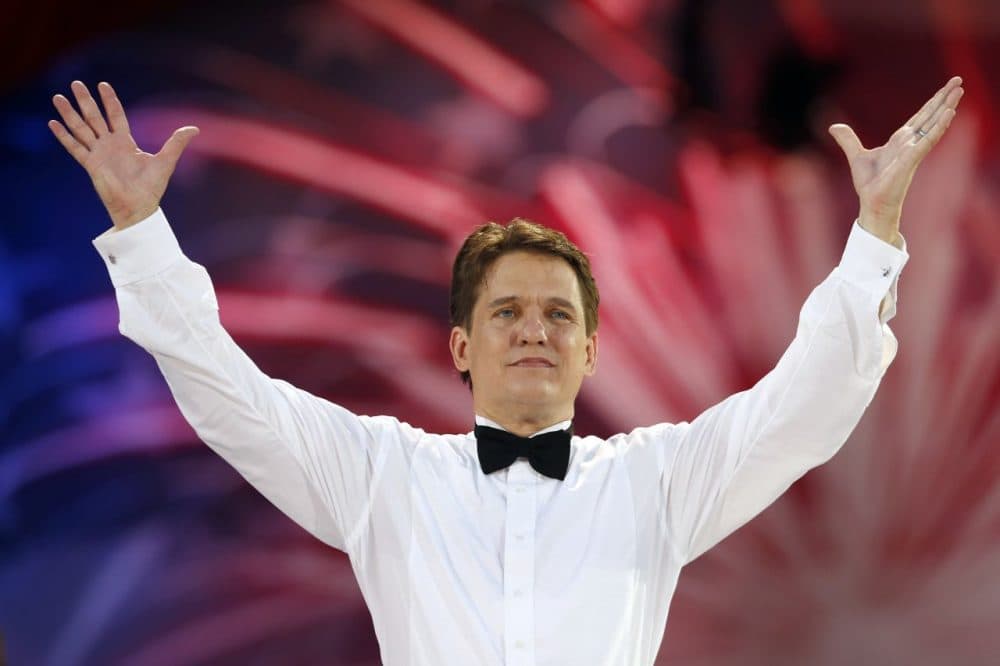 This article is more than 5 years old.
Listening to Tchaikovsky's "1812 Overture" bring to mind the spectacular burst of pyrotechnics in the sky on the Fourth of July. However, the piece actually commemorates Napolean's retreat from Russia in 1812.
So how did it come to be married with America's Independence? It involves two men driving down Commonwealth Avenue in 1973.
Guest
Keith Lockhart, Boston Pops conductor. He tweets @keithlockhart.
More
NPR's Weekend Edition: The Co-Opting Of Tchaikovsky's '1812 Overture'
"There are two things about it: It has fireworks built in, so in that sense it's a natural. And it has an enormous, patriotic, celebratory quality, no matter what it's celebrating, and that's certainly relevant."
WBUR: What You Need To Know About Boston's Fourth Of July Festivities On The Esplanade
"The annual Boston Pops Fireworks Spectacular on the Esplanade, now in its 42nd year, is set to once again brighten the city's skies and Bostonians' spirits this Fourth of July weekend."
WBUR's ARTery: Keith Lockhart Marks 20 Years With The Boston Pops
"(A)t age 35, he was a kid in the major orchestra conducting world, where most maestros were Lockhart's senior. He had some big shoes to fill as the 20th conductor of the Pops, but only the third in the last 85 years."
This segment aired on July 2, 2015.