Summer Blockbuster Hits And Misses
08:08
Play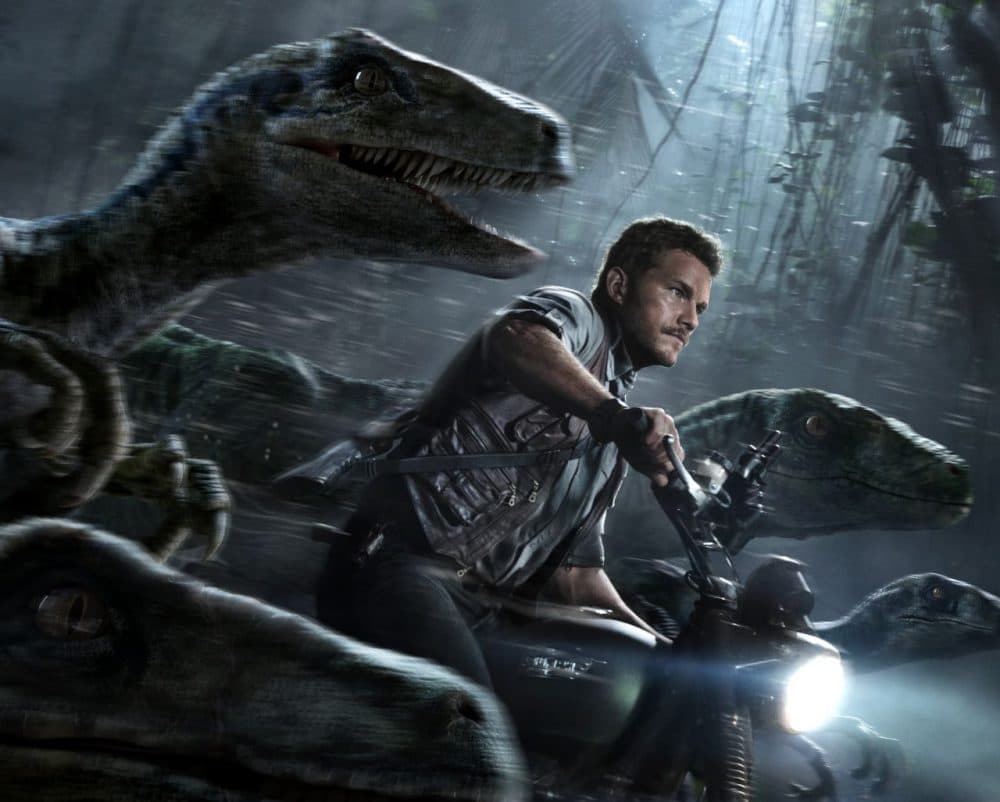 This article is more than 5 years old.
One thing we love about summer is going to the movies. We look at this summer's hits and misses, and what we love about summer movies.
Guest
Ty Burr, film critic for The Boston Globe.
More
The Boston Globe: 'Mad Max' Is Back — And Better Than Ever
"'Mad Max: Fury Road' isn't a reboot, it's a power-up — an outrageously kinetic, visually inventive, dramatically satisfying demolition derby that pits the matriarchy against the patriarchy while standing as the action film to beat for the rest of the summer, possibly the decade.
The Boston Globe: 'Jurassic World' Treads Largely Familiar Ground
"'Jurassic World' will make pots of money and momentarily please audiences, who will digest it as if it were a slow-moving brachiosaurus and move on. But it's a timid piece of work from a good filmmaker who may not have been ready for the job. It needs — how to put this? — more teeth."
The Boston Globe: 'Inside Out' Is Pixar's Strongest Work In Ages
"It is a joy for audiences seeking entertainment, an ingenious work of craft for those paying close attention, and a wallop of feeling that's still too rare coming from a cartoon."" Too many family movies insist we check our brains at the door. This one has a mind of its own — and asks a refreshing amount of yours."
The Boston Globe: 'Magic Mike XXL' Is Short On Plot, Long On Beefcake
"(T)he first hour of "Magic Mike XXL" is deadly. ... These early scenes are bafflingly inert, the characters nattering about what transpired between films and the audience waiting in vain for something, anything, to happen."
This segment aired on July 3, 2015.