Psychedelic Rock Band, Dr. Dog, Builds The 'B-Room'
13:48
Play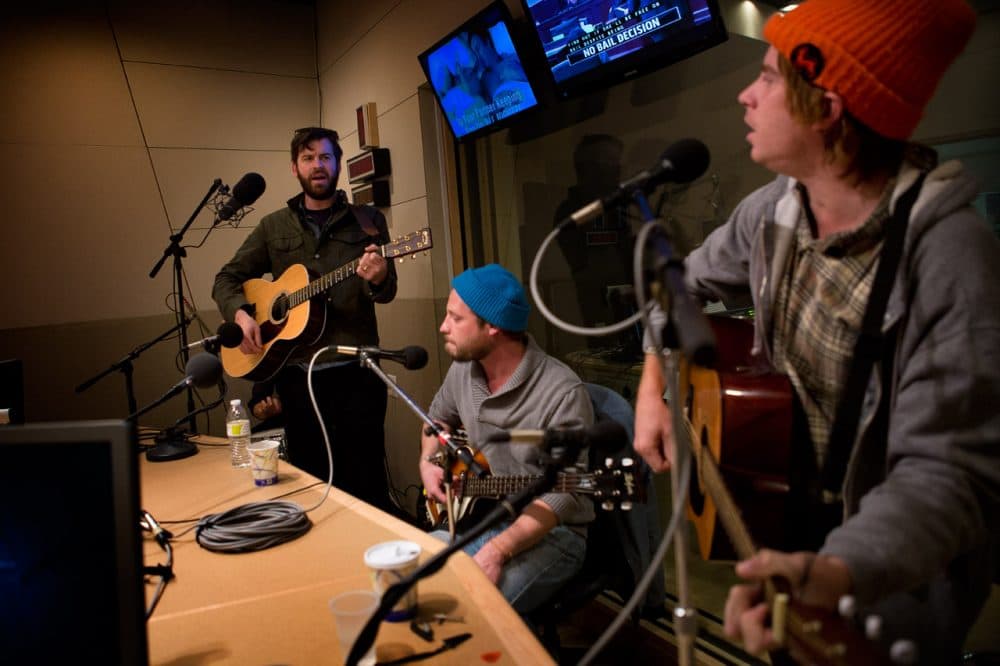 This article is more than 5 years old.
What happens when a psychedelic rock band makes a soul album? You get "B-Room," from Philadelphia-based Dr. Dog. It's their eighth album, and it's the product of a new studio, a new recording approach and a new identity as a band, which has been compared to Tom Waits, Nirvana and The Beach Boys.
Dr. Dog is performing Saturday night at the Levitate Music and Arts Festival in Marshfield.
Guests
Toby Leaman, bassist/vocalist. He tweets @DrDogMusic.
Scott McMicken, guitarist/vocalist. He tweets @DrDogMusic.
Zach Miller, keyboard. He tweets @DrDogMusic.
Frank McElroy, rhythm guitar. He tweets @DrDogMusic.
Dimitri Manos, multi-instrumentalist. He tweets @DrDogMusic.
Eric Slick, drums/percussion. He tweets @lithuaniaband.
More
Rolling Stone: Dr. Dog Builds 'B-Room' From The Ground Up
"This literal hands-on approach kick-started a much-needed creative re-boot. Dr. Dog have always been revered for the deft, fluid interplay of their live shows, blending funk with roots-rock and psychedelia – but their previous albums are mostly sonic patchworks, pieced together through extensive overdubbing and demoing. B-Room offers a simpler, more organic approach to songcraft, a truer reflection of Dr. Dog's strengths as a band playing together in a room."
This segment aired on July 10, 2015.